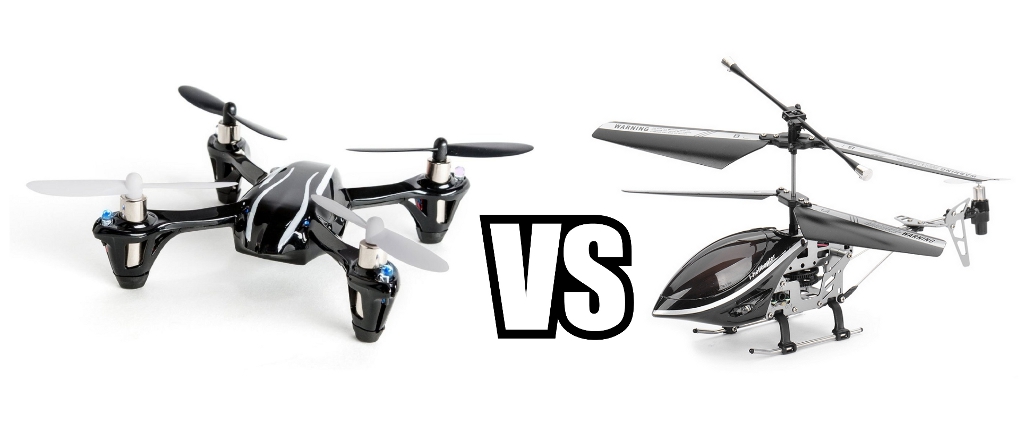 According to Wikipedia, "A quadcopter, also called a quadrotor helicopter, quadrotor, is a multirotor helicopter that is lifted and propelled by four rotors."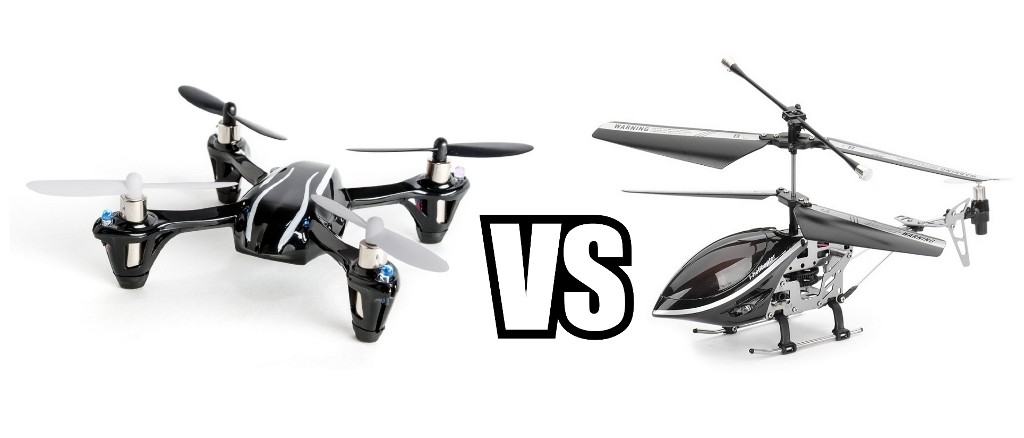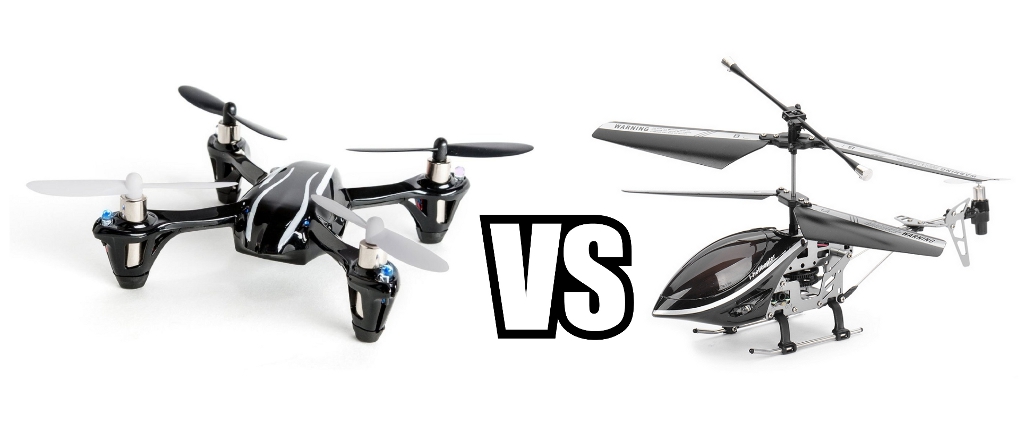 Though they are similar to helicopters, they have an upper hand in certain places. Let's have a look at the comparison between quadcopters and helicopters.
But before that, let's know what a helicopter is. A helicopter is a type of rotor craft in which the engine drives supply lift and thrust while landings or just simply flying.
Advantages of Quadcopters
Coming back to the comparison, there are certain advantages quadcopters have over a helicopter.
Quadcopter designs are simple and don't require much maintenance, as compared to the helicopter.
Quadcopters use four rotors and possess less kinetic energy. Since the diameter of each quadcopter rotor is smaller compared to the helicopter rotors; the chances of being damaged by hitting something are minimal.
To have close interaction, quadcopters are preferred over the helicopter. They are smaller in size for this same reason.
The rotors of quadcopters are enclosed in the frames. This ensures its protection and avoids damage in harsh environment, as well as the surrounding objects with which it might crash.
The ease with which quadcopters are designed and maintained, they are frequently used as amateur model aircraft projects.
Though they are smaller in size, compared to the helicopter, they have low mechanical complexity.
Advantages of Helicopters
With so many advantages, quadcopters do have some disadvantages in comparison to the helicopter.
The efficiency of quadcopters is low, where helicopter efficiency is really High.
The electric and electronic complexity of the helicopter is low, as compared to quadcopters.
The agility of quadcopters is lower than a helicopter.
Quadcopters use two identical pair of pitched propellers; one pair goes clockwise and another anticlockwise. To control and lift quadcopters RPM is varied. RPM is varied by altering the rotation rate of rotors. At times, only one rotor is rotated and sometimes more than one.
Earlier versions of quadcopter prototypes had poor performance, as a result they had too much work load due to poor stability augmentation.
Recent quadcopters are much more improved by using an electronic control system and electronic sensors to stabilize the aircraft.
Best Quadcopters of 2015
DJI Phantom 2 Vision+ Quadcopter
DJI Phantom 2 Vision+ is manufactured by DJI. It consists of an integrated camera of 14 MP. It supports first person view and has lithium-polymer battery. Its dimension are 14.6 x 8.3 x 13.2 inches. A full review of the DJI Phantom 2 Vision+ is available at Drone Examiner.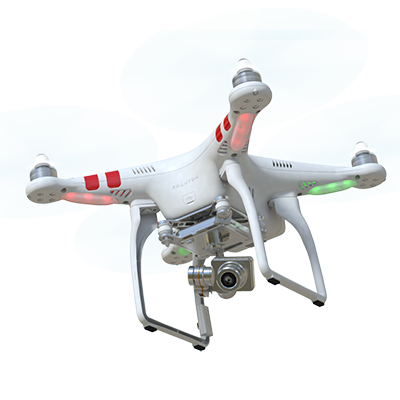 DJI Phantom Aerial UAV Drone Quadcopter
It's a product by DJI. The special feature of DJI Phantom Aerial UAV Drone Quadcopter is its fail safe function. Battery life is 54 AA. Its dimensions are 17 x 17 x 8 inches.
The above 2 quadcopters are best for aerial photography. As they have 1080 HD video recording feature, along with advanced flying features.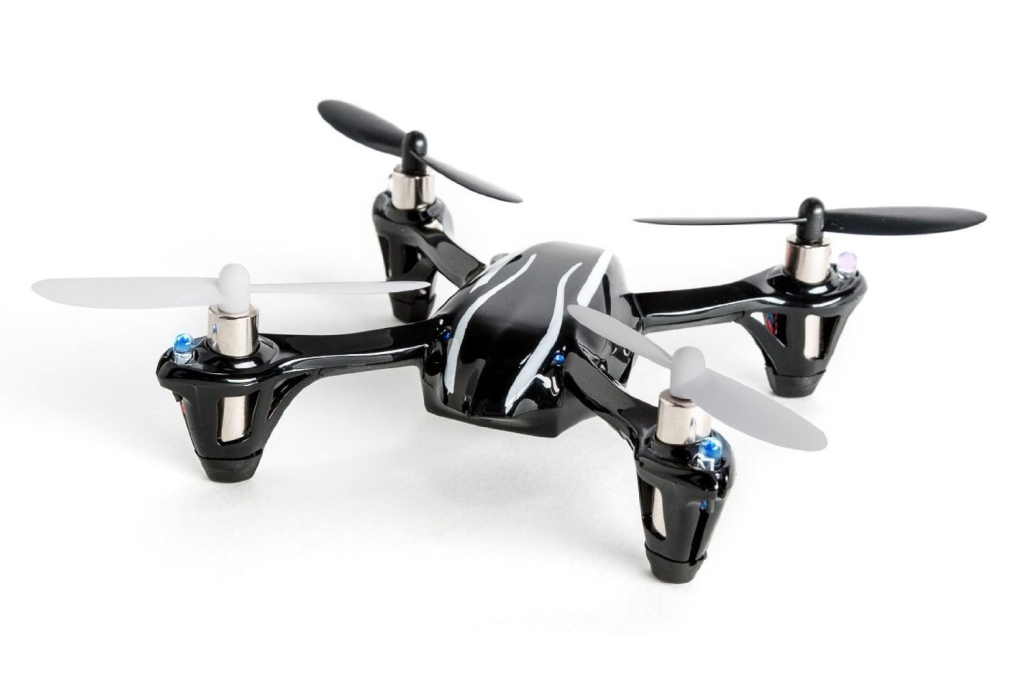 Hubsan X4 Quadcopter
For beginners or new quadcopter fliers, the Hubsan X4 is recommended. It has 2.4GHz 4-Channel controller. Hubsan X4 quadcopter has one USB cable for charging and it has an extra set of propellers, along with propeller guard. It has 380mAh Lithium-polymer battery. Read the full Hubsan X4 review.