DJI Spark Review – An in-depth look at the features and specs of the DJI Spark. This drone is considered to be a "mini" camera drone. Many who want to fly drones, do so because they want a camera drone, they have lots of fans. Mini drones, like the DJI Spark, are quite appealing because they are instantly compact, making it quite simple to travel or bring it wherever you'd like to capture photos or videos.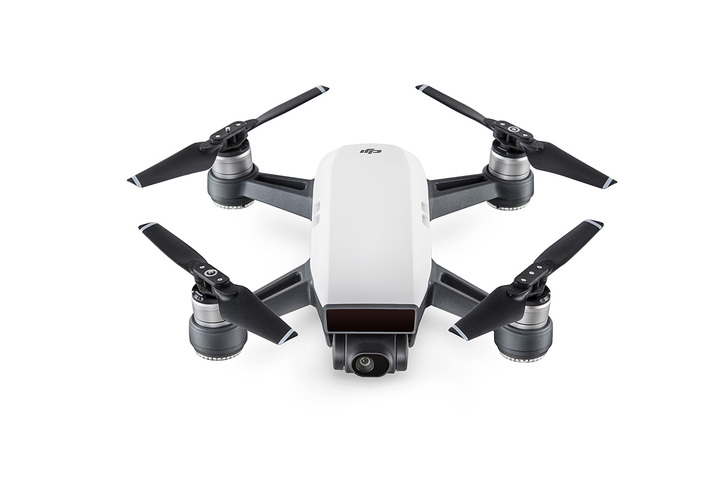 We all know that drone images often are simply breath taking and today even the hobby photographer can take that type of photo – with a budget friendly drone! The DJI Spark is a great drone to consider. It has a price tag of about $500 and is jam packed full of top-notch features, some that you don't even find on higher priced drones.
While the DJI Spark is a small drone, it still offers you just as much as one of the "bigger guys." Keep in mind that DJI is a well-known drone manufacturer, so you can count on excellent quality and innovative technology.
The DJI Spark review is a drone we think will especially capture the eye of young adults and families with teens, as it has a fantastic "selfie" feature. With deep knowledge learning, the DJI Spark drone gets to know your own individual chosen gesture for what you do, when you want it to take that great "selfie." This is an extremely fun way to introduce young adults to drones. They can share the selfies on social media to show off their latest DJI Spark drone photos. We don't think it will be long before they will be going on excursions with their pal, the DJI Spark to take photos and videos of so many other things they love too!
DJI Spark Review: Features and Characteristics
If you want to fly fast, then this is the drone for you! The DJI Spark has a Sport Mode to activate its fastest speed. You can also always use the camera, for photos or video in any speed mode that you fly.
Your DJI Spark has Mechanical Gimbal Stabilization. With the Spark's 2-axis mechanical gimbal and also UltraSmooth technology, you can feel confident that your photos and videos will look polished and professional. Avoid any shakiness or rolling shutter effect that can happen with other drones with cameras.
This quad drone has a TapFly mode, which you use with your cell phone and your drone. Just "tap" your phone screen and the drone flies to where you've tapped to take the picture. Don't worry – the drone will automatically sense and avoid any obstacles on the way.
A breeze or strong wind isn't going to affect your fly time in the slightest. You've got powerful propulsion, so the DJI Spark has minimal wind resistance. Even with winds up to 31mph, your flights will remain steady and 100% stable.
The DJI Spark reviewed has an HD Wi-Fi Video Transmission, which means you can receive real-time videos from as far away as 1.2 miles while flying your drone.
This drone stays up in the air, so you can enjoy taking photos and video. You can fly for 16 minutes and the drone has a rechargeable battery.
Sports fan? The feature ActiveTrack instantly notices objects/people at different sizes and shapes, and then also tracks how quickly they move.
Price of the DJI Spark
The drone is priced $598 at Amazon.com, at the time when this DJI Spark review was created.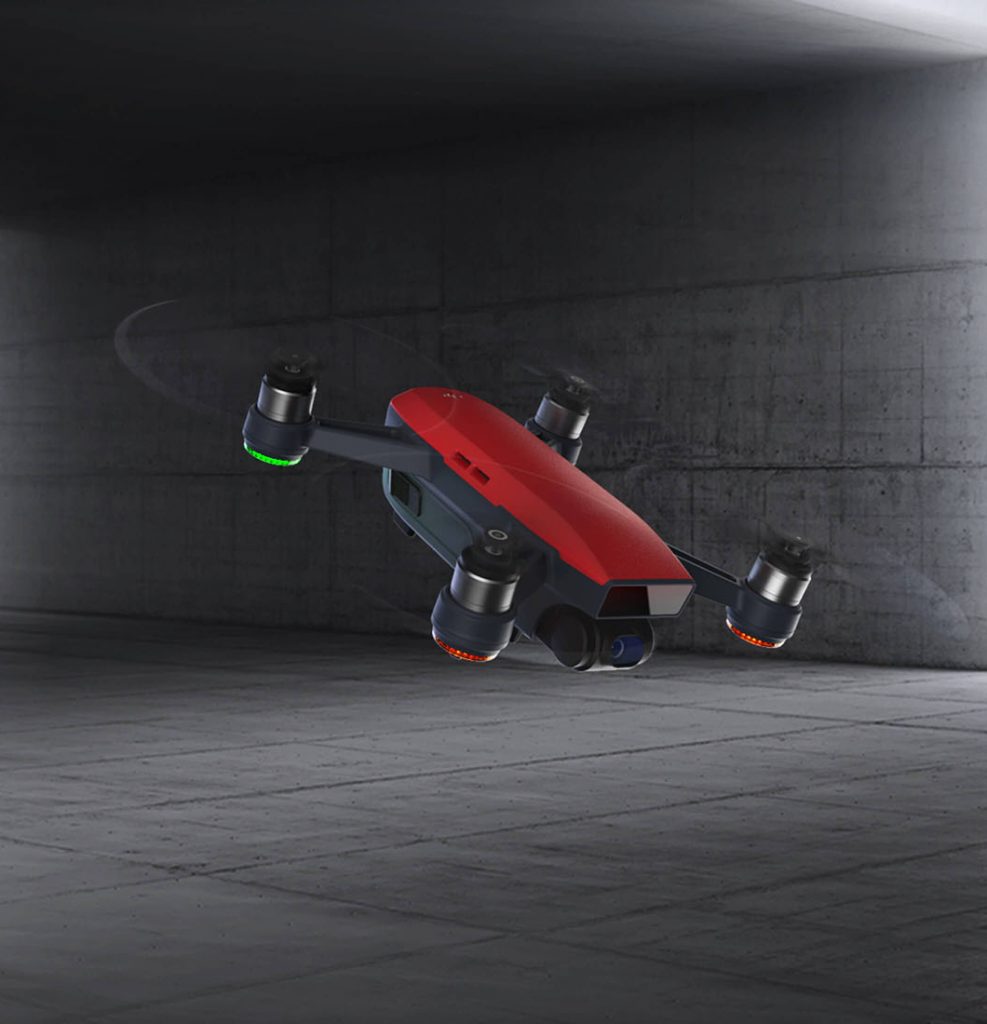 DJI Spark Specifications
The DJI Spark comes with a warranty.
Amazon star rating: 4 stars (392 customer reviews)
DJI Spark Overview
Here is a price comparison for the DJI Spark review with similar and popular drones:
Walkera F210 Professional Deluxe Racer Quadcopter Drone $629
DJI Phantom 3 Professional Quadcopter $949
GDU O2 Drone FPV Sliding Arm Foldable Quadcopter with 4K HD Camera GPS $889
Veho Muvi Q-Series Q-1 Professional Aerial UAV  $999
DJI Mavic Pro Quadcopter Drone with 4K Camera and Wi-Fi Ultra Kit $899
Each of these drones offer a great camera. The GDU 02 Drone FPV Sliding Arm Foldable Quadcopter with 4K HD Camera GPS has the ability to be quite compact and the DJI Phantom 3 Professional Quadcopter is a smaller drone too. However, the DJI Spark offers the most features for the close-to $500 price.
The ability to take fun selfies with a simple gesture is also quite appealing, especially if you are bringing your drone on a family vacation or beautiful, scenic excursion and then want to share your photos on social media straight from the drone.
Keep in mind that this is also a mini drone. So the DJI Spark travels easily and conveniently with you. If you are seeking a drone to bring along on your latest adventure, with minimal fuss or hassle, this is something it has been created to do.
As you make your final choice in selecting a drone, we recommend you reading our full DJI Spark review. If you are buying a drone as a family or for a young adult as a gift, this could be an excellent choice. Or if you are looking for a quadcopter drone you can easily post photos to your favorite social media channels, this is the drone for you.