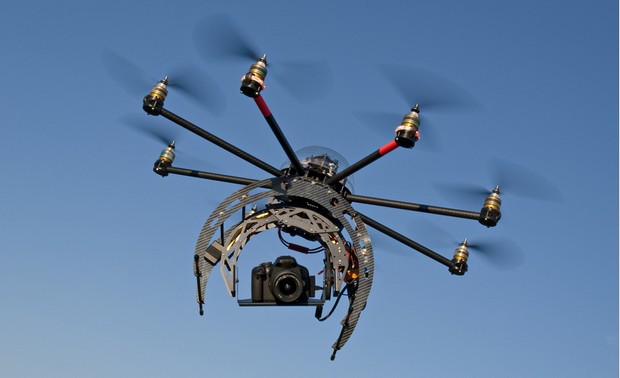 In the 1930's, there was the first UAV produced by The British Royal Navy. It was able to fly hundreds of miles at a height of 5,182 meters, and flew at top speeds in excess of 160 km/hr.
Since then, aerial drone technology as a whole has come a long way. Instead of airborne drones being used specifically and exclusively for military purposes, we've now embarked on a truly amazing time period concerning overall drone innovation.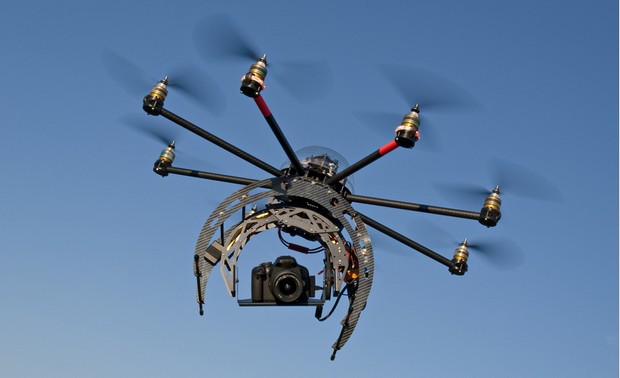 There's TONS of drone designs and models being used everyday to accomplish a wide variety of missions that weren't possible before. Below, we're going to be outlining some of the many uses for our current drone technologies, so you can have a better understanding of how far we've come:
The Many Uses For Current Drone Technologies, Plus Some Really Fun Drone Factoids!
Amazon Delivery Drone: The Amazon Prime Air delivery service is currently in development, but has been halted by the Federal Aviation Administration (FAA), stating that it's not yet legal to deploy the Amazon Prime Air drones within US airspace.
However, the FAA has also recently introduced their allowance of Amazon to use the air drone delivery technology, and that legal use of it should be in place as early as sometime in 2015.
Remote Environmental Sensing: Being able to sense gases, electrical fields, UV rays, and more is now possible through the use of modern drone technology.
Knowing vital environmental statistics help scientists and research teams to understand how the world we live in actually functions, and thusly improve how we design our world to work in conjunction with these factors.
Commercial Aerial Surveillance: Being able to fly above specific land areas is helpful to farmers, agriculture developers, construction companies, forest clearance teams, and more. It provides them with an exact outlay of the land and also gives them the ability to plot a more highly efficient course of action than has been possible in years past.
Sports Photography: Getting up close shots of your favorite high performance sports teams, individual players, record breaking track stars, and more is easily accomplished through aerial drones. They can fly right along side runners, grab an aerial video view of entire baseball teams, take video of fans having fun at their favorite stadium, and more.
Using current drone technology, sports as we know it will look much more impressive than they used to.
Law Enforcement Support: An aerial drone is able to track criminals through the air, without costing law enforcement thousands of dollars to man a full size helicopter to perform the same job. This helps greatly to reduce law enforcement costs, so that they can make the most of their available funded budgets and protect us in the best way possible.
Disaster Relief And Medical Assistance: Dropping off supplies to disaster relief victims and providing airborne medical supply drops is something that drones are spectacular for. Drones can get into the very heart of a disaster area and deliver much needed supplies fast, even when roads are blocked, it's a fire/flood zone, or other natural disaster scenario.
Many lives can be saved by deploying these drones into places that are restricted from, because of disastrous terrain.
Military Airborne Attack Drones: While the military has been developing drone technology since the 1930's, not until just recently has military drone technology come into "full swing". The more money the military used to develop the drones, the more efficient and compact the prototype models became.
In the current day, there are military drone models capable of traveling at speeds of 500 mph, operational ceiling of 50,000 feet, operate without intervention for a total of 18 hours at a time, and be operated remotely up to 1,800 miles away!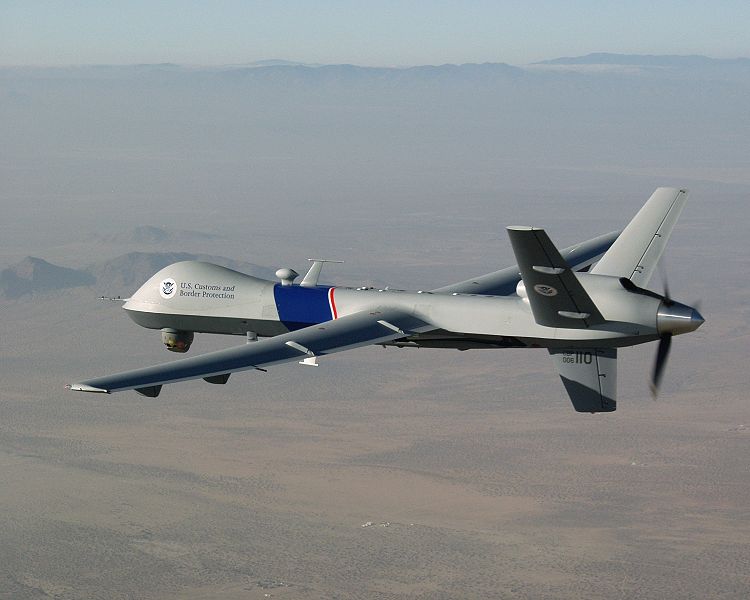 Future Drones Can Save Many Lives
General Atomics MQ-9 Reaper – Being able to keep our service men operating at their best and far away from dangerous hostile fire is becoming a #1 priority for our Armed Forces. The MQ-9 Reaper features 900 horsepower at maximum throttle, a wingspan of 66 feet, 4,900 pound dry weight, 4,000 lb fuel capacity, and a total unit cost of $56.5 million dollars!
Although the cost to build these MQ-9 Reapers is expensive, the ability to save lives in the heat of battle using them as bombers and air patrol units has been worth it, military officials say.
Defibrillator Medical Drones – Being able to drop off medical supplies to a patient in need can greatly increase their chances of survival. An amazing survival rate increase, when it comes to defibrillator alone, takes the survival percentage from 8% all the way up to 80%. When it comes to medical emergencies, supply delivery and utilization plays a critical, non-replaceable roll.