If you're looking for an affordable drone that doesn't lack on advanced features, then we've made it easy by providing you with a review of the Blade Inductrix 200 quadcopter. For a totally unbiased, but honest opinion, we've listed our favorite features and specs for you to decide if the Blade Inductrix 200 is perfect for your flying preferences.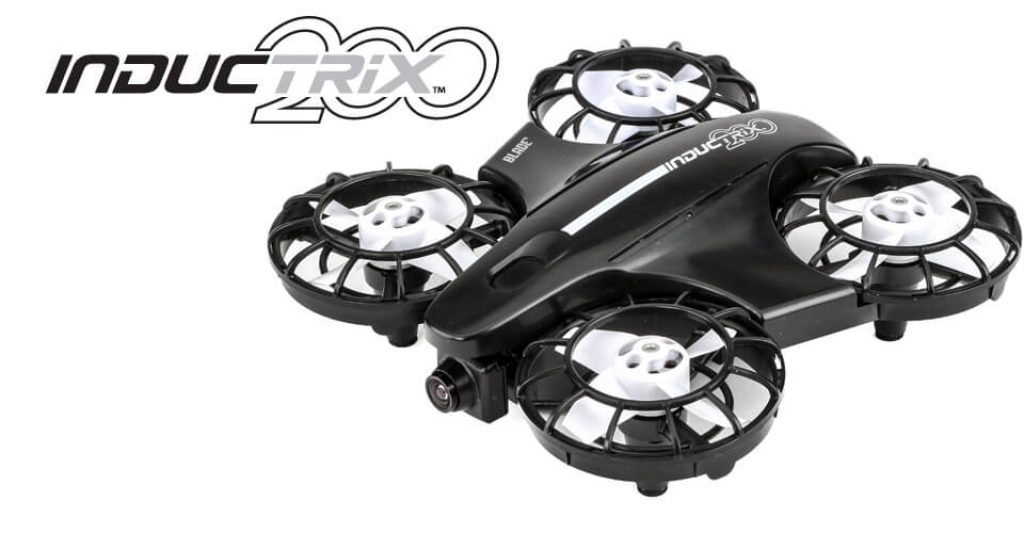 Let's just start off by saying that this little drone is truly compatible for all flyers. With three different flying modes to choose from, you will be able to find the best level for you to feel comfortable and sturdy while flying the Blade Inductrix 200.
Blade Inductrix 200 Review: Flying Modes
Beginner Mode – Includes small pitch and roll angle limits with self-leveling.
Intermediate Mode – Pitch and roll limits are expanded with self-leveling.
Experienced Mode – Pitch and roll limits are completely removed for full control.
Just like training wheels, the Blade Inductrix 200 eases you into levels of flying until you are completely ready for experienced mode. We feel this is important, because even if you're not a beginner, each drone is designed differently, so the varying modes help to ease you into maneuvering a drone you might not be used to flying. And, not to mention the price! The Blade Inductrix 200 will run you about $250, which we feel is a fair price considering the differing modes it has to offer. Even though it might not have the most advanced drone features, the Blade Inductrix 200 is versatile and fairly easy on the wallet.
Blade Inductrix 200 Features and Specs
Now for the fun part! We're highlighting the best features and specs that the Blade Inductrix 200 review includes!
Flight Camera – Transmitted at 25mw on 5.8GHz, the flight camera is structured with a protective case for fast or slow flying. You'll find that it's also easily compatible with FatShark headsets.
LED Lighting – To make sure you don't lose track of your drone, the LED lighting illuminates and changes color for a visual update.
200 – Class Outrunner Motors – Operating at high speed, these motors maintain efficiency and make it easy to fly.
Bind-N-Fly – The Blade Inductrix 200 is built and ready to go so all you have to do is charge the battery and install your compatible transmitter.
The Blade Inductrix 200 is a solid steal for as little as $250, but take some time to shop around for the best price as you might find it even cheaper! (https://www.amazon.com/Blade-FPV-Inductrix-200-BNF/dp/B01B7QBKRC) A word of advice that we highly emphasize is to make sure that the transmitter you decide to go with actually works with the drone. Since there is a limited selection on compatibility, you'll want to do your research ahead of time so that you don't end up having to run to the store for a different transmitter. Compatibility is KEY!
Overall, we would say that the Blade Inductrix 200 is versatile for all levels of experience of drone flyers, and has a solid, durable build for half the price of similar models. It's quiet, steady, and dependable, with an already built in camera included! There's not much more you could ask for!