Hero RC is a very interesting company that goes a step forward by not only selling quadcopters, but also designing them for other manufacturers. Hero RC is an RC toy company within North America, founded in 2011.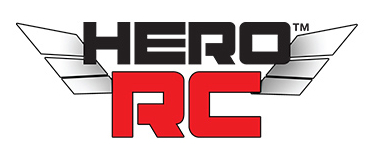 Here is how it works, representatives from different companies get in touch with HRC with their demands, needs and specifications. HRC takes care of the rest. Their super-efficient and ripened research department then ensures that all the factors are accounted before presenting the final design to the customers. Talk about customized RC Quad copters, yeah they are here! They take orders and build the drones for manufacturers. This is one leg that awes us specifically, however, they have their own range of Hero RC drones too.
They focus on ensuring regular technology, innovation up gradation, and work on most streamlined designs. But enough of blabbering on paper, lets browse through what Hero RC actually offers. Sadly, we have to dispel the spell you've fallen under. The only drone that it offers is no more than a sham. Nothing about it has been listed or explained. However, when we got one for ourselves, we were not really impressed. In the same price range of 30-40$, one has so many options that are really advanced and simply better.
There is not much to say about this company as a quad copter retailer. Since they are pretty new to the battlefield, Hero RC started operations in 2011, they should not be judged for being minnows in front of biggies in the world of quad copters.
For the time being, we wouldn't really suggest this company to you. However, if you're looking for variety and want to try out every single drone that ever flew, umm, you don't really have a choice, do you?