Shopping for a new quadcopter can be a daunting task, that's why we're here to help you get the most out of your drone with this Blade Inductrix review! Get a closer look at the Inductrix quadcopter advanced technology and best features!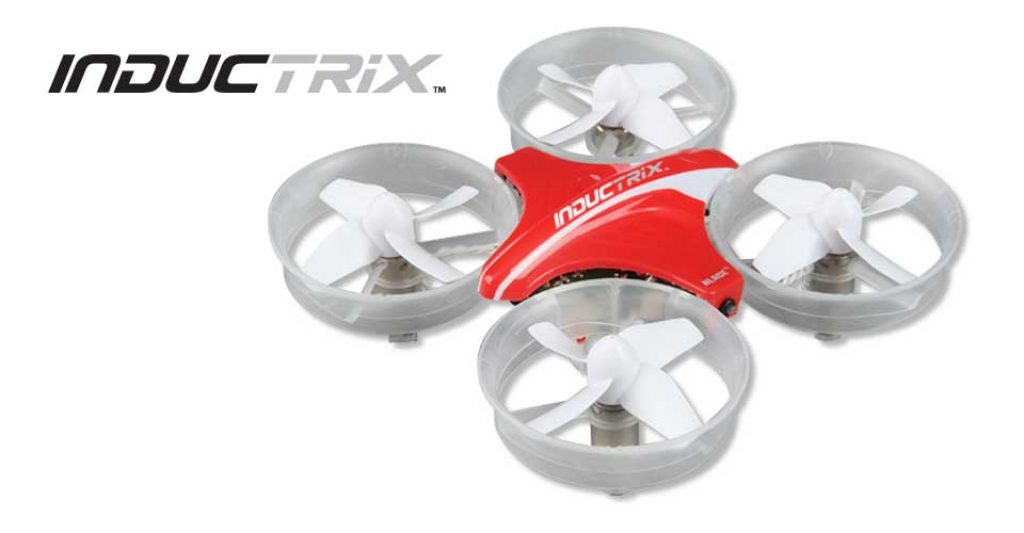 Easy to maneuver and intricately designed, this Blade Inductrix drone makes it easy to fly! Whether you're a beginner or experienced drone flyer, the Blade Inductrix is equipped with superb safety features, and a self leveling technology that makes it easy to maneuver! Since this drone is lightweight, balanced, and strong, we would highly suggest it for beginner flyers.
Blade Inductrix Review: Characteristics and Specifications
Get the best bang for your buck with the Blade Inductrix drone! Compare sites to find the best price! This drone is great for flying both indoor and outdoors, and is designed to handle running into just about anything without any harm or damage done.
Here's a few of our favorite characteristics and specifications:
Durable – The Blade Inductrix is built with sturdy, cylindrical rotor housing that helps to move air through high-speed rotors. This design enhances the durability of the structure, so that you won't have to worry if you bump into anything while in flight.
Safe – (Sensor Assisted Flight Envelope) This technology can help you fly in the toughest conditions while remaining smooth and in control! Wind? No problem! The SAFE Technology is specifically engineered to keep you flying without crashing!
Long Lasting – The Li-Po flight battery gives you a solid six minutes of air action! This E-flite 150mAh 1S 3.7V 25C battery is also easily rechargeable with a convenient USB charger!
Spektrum Technology – Already included in the Ready-To-Fly design, this drone features Spektrum DSMX 2.4GHz technology so you won't have to add on.
LED Lighting – Keeping track of your drone can get a little tricky, especially if you're not experienced. LED lighting helps you keep an eye on your drone in the sky, no matter how dark it is outside.
The Blade Inductrix is equipped with duct fans, which is a type of drone model favored by many. We found that one of the great characteristics of the Blade Inductrix drone design is the fact that these duct fans are SUPER quiet. Equipped with four of these stealth fans, you'll find that flying is more fun when you can remain unheard and unseen. You can fly freely in public places without annoying those around you with the stereotypical low-humming sound that other drones are known to give off.
Blade Inductrix Price and Additional Features
Another important factor to take into consideration when purchasing a drone is the price tag. This Blade Inductrix will run you anywhere between $40 – $70, which is a great, affordable option, especially for beginners. Depending on which version you buy, there are two options to choose from; a Ready-To-Fly, or Bind-N-Fly which vary according to available features and specs. Take a closer look at the two different versions to compare and find out which is right for you! (http://www.bladehelis.com/Inductrix/)
There are a lot of drones in the market choose from, but to make things easy we've highlighted the best features the Blade Inductrix has to offer! Perfect for your very first drone, we suggest the Blade Inductrix for beginners who are ready to take flight!