Today we bring you the DJI Phantom 4 review. The "Phantom 4" is a rather unique name we have to say, and it's been given to a drone with some great features. This is a drone under $1K that has a high-quality camera with a lot of options. If you are a sports fan, passionate about nature or want to capture the simple beauty of the sunset in your neighborhood, the DJI Phantom 4 is the drone that will let you do that and more.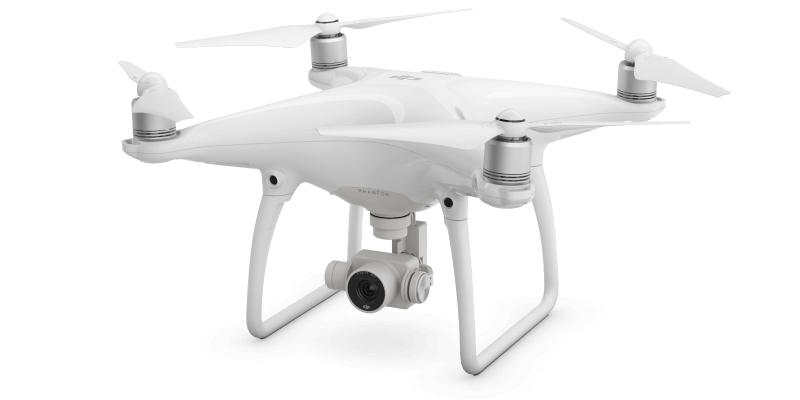 The camera offers you the choices to take videos in slow-motion. You also can be confident you'll get great action shots, such as sports games or even an animal in a natural setting. The DJI Phantom 4 technology lets you fly high, over 30 feet so it is easy to get stunning altitude photos and videos that family and friends will compliment you for. So if photography is a hobby and you've had a longing to take those amazing drone photos you've seen on social media or shared by fellow drone flyers – this is the drone that you can do that and more with for under $1K.
This is a drone to take a look at because it combines top technology for a fast moving, powerful drone and an excellent camera with great features. It does all of this while maintaining an affordable price. If you have a family member or friend with a passion for photography, this drone could be an ideal introduction as they could see just how much they could do. This is also a terrific drone to look at, if you have had a drone with a more basic camera and you are longing to step up to one with even more features, but you are watching your budget closely.
DJI Phantom 4 Review: All Features
The DJI Phantom 4 is a good, speedy drone. You've got a top speed of 44.7mph when in Sport Mode. The drone can reach a maximum range of 3.1 miles.
This is the drone to pick if you have a desire to fly above trees or capture long-range views. It has Vision Positioning Altitude of up to 32.8 feet.
Your DJI Phantom 4 is simply and intuitive to operate. If you desire to take a photo somewhere, "tap" where it is on your cell phone screen and the drone will fly there. It has the TapFly feature which is highly desired by every drone operator.
Want your drone to fly over treetops to video a bird's nest in a smaller tree? You can breathe easy, as it has a Visual Sensor for Obstacle Avoidance. So get excited to see beautiful photos and videos of the new baby birds!
Do you want to capture every movement of something? The DJI Phantom 4 has a slow-motion effect, that many drones simply do not offer.
This drone can stay up and running for a generous operating time. It has 28 minutes of flying time, which is perfect if you want to capture the city's skyline at sunrise or a child's sporting event or even if you want to do several flights while taking photos and videos.
DJI Phantom 4 Price and Specifications
The DJI Phantom 4 has a 4K and 12MP camera, so you can always count on high-quality, professional looking photos and videos. It also is Gimbal-Stabilized.
Price of the DJI Phantom 4
The DJI Phantom 4 Review is $798 at Amazon.com, at the time when this review was created.
DJI Phantom 4 Specifications
There is a warranty for the DJI Phantom 4
Amazon star rating: 4 stars
Final Notes and Ideas on the DJI Phantom 4 Review
Here is a price comparison for the DJI Phantom 4 with similar and popular drones:
Yuneec Typhoon H Pro with Intel RealSense Technology $1499
GDU 02 Drone FPV Sliding Arm Foldable Quadcopter $999
Autel Robotics X-Star Drone with 4K Camera & Wi-Fi HD Live View $1599
Chroma Camera Drone with CG02 $989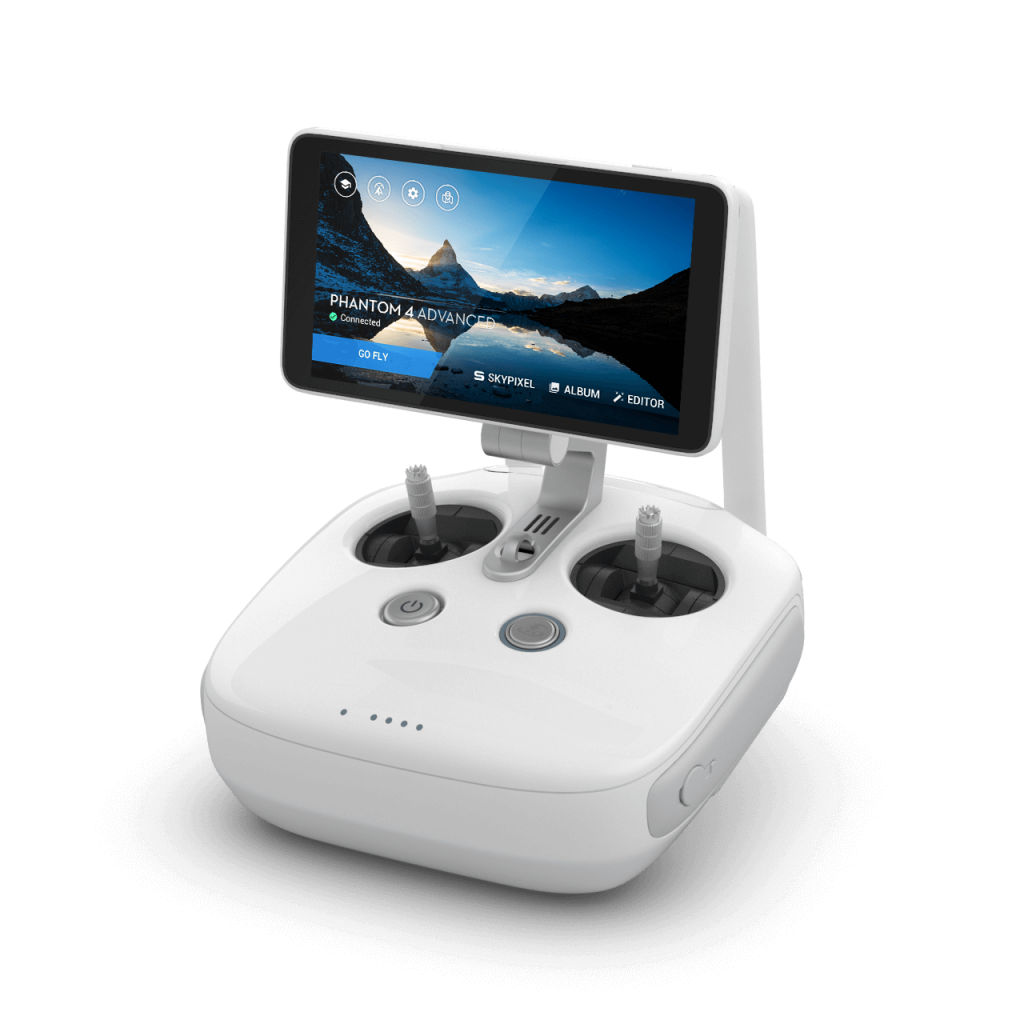 Overview of DJI Phantom 4 Review
If you're looking for a drone with a top-notch camera under $1K, the DJI Phantom 4 is certainly an excellent choice. Similar drones with great cameras don't come close to the price point and some don't even offer the same great features – such as slow motion or the ability to confidently capture fast moving live action.
Now the DJI Phantom 4 does have multi-rotors and quite a few drone shoppers are focusing on fixed wing style drones. But notice the powerful transmission and innovative technology that DJI brings you, so the DJI Phantom 4 can reach a speed up to 44.7 mph. That's something that not every drone can do. If you have a passion for photography and a budget of $1K or less, this DJI Phantom 4 review is a drone to look into as it offers you a great deal of features for the price tag.