If you are a drone fan, you'll appreciate reading our DJI Inspire 2 review. Here is our honest and detailed review of the DJI Inspire 2 quadcopter.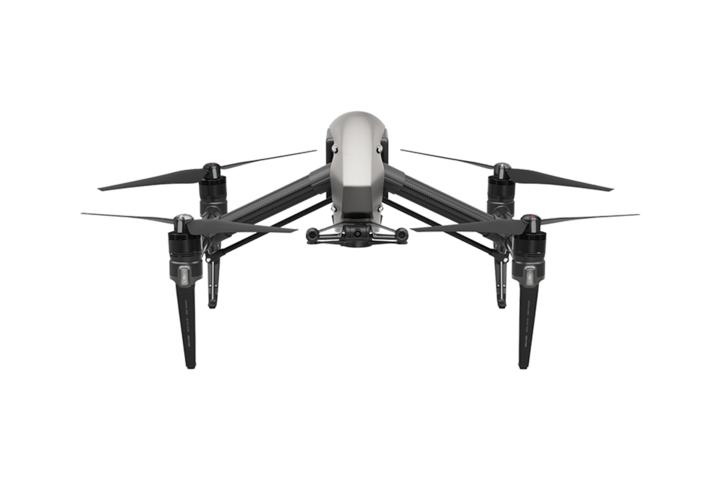 While the price tag for this Inspire 2 drone is higher than some you'll find on the market, it does remind you of that saying "you get what you pay for." Because the DJI Inspire 2 simply does not disappoint. This is the drone to pick if you want to capture every motion in a live sports or action event, such as the beauty of a waterfall or wild animals on a safari in their natural habitat.
The DJI Inspire 2 is not only a fast drone, but one that can get up to a speedy pace quickly: in 4 seconds you can reach 50mph. So whether you are counting on getting that perfect image or video, or your employer is, you can feel confident that this DJI Inspire 2 review will not let you down. The camera is also high quality. The DJI Inspire 2 comes with a FPV camera and is compatible with professional grade cameras as well.
You are looking at a drone that will help you keep up with the competition. Some who fly drones do so simply for fun. Others do so because they want to advance their careers and learn a new skill. If you are someone who wants your drone flying to reach that next level, the Inspire 2 is one that can help you get there. While a beginner certainly could fly this drone quadcopter, we estimate that the more experienced drone flyers will be more interested in this one, in part because of the price tag and the powerhouse selection of features.
This review of the DJI Inspire 2 drone will easily appeal to a passionate hobby photographer or even a professional one who wants to learn drone photography. Or if you've flown a drone for awhile and want to "step up" to a drone with more features, the DJI Inspire 2 is an excellent choice. Especially if you are a sports fan or want to capture fast-moving action with your drone. These are images and videos that will make everyone say "wow!" when they see them.
DJI Inspire 2 Review: Features
Get professional quality images and videos with each drone adventure you take. The DJI Inspire 2 is compatible with the 5.2K Gimbal Camera and features CineCore 2.0 Image Processing.
Have no worries about keeping up with the action at a sporting event or live out in nature. This drone has Advanced Obstacle Sensing.
Your drone is always ready for its next adventure! The DJI Inspire 2 comes with a carrying case, so you can protect it from the elements.
The DJI Inspire 2 moves quickly. In just 4 seconds, you can reach 50mph. Even more impressive – the top speed for this drone is 67mph. So it's easy to keep up with a sporting event or any live action you want to capture.
The Starter Kit for this drone comes complete, with a 2-Axis Stabilized FPV Camera. So right out of the box, you can take top-quality photos.
Have confidence you can capture plenty of images and videos. The DJI Inspire 2 has a 16GB MicroSD Memory Card.
You'll be pleased to see that the DJI Inspire 2 comes with a Dual Battery Design. This uses every inch of the drone in the most efficient way.
Price of the DJI Inspire 2 is $2,999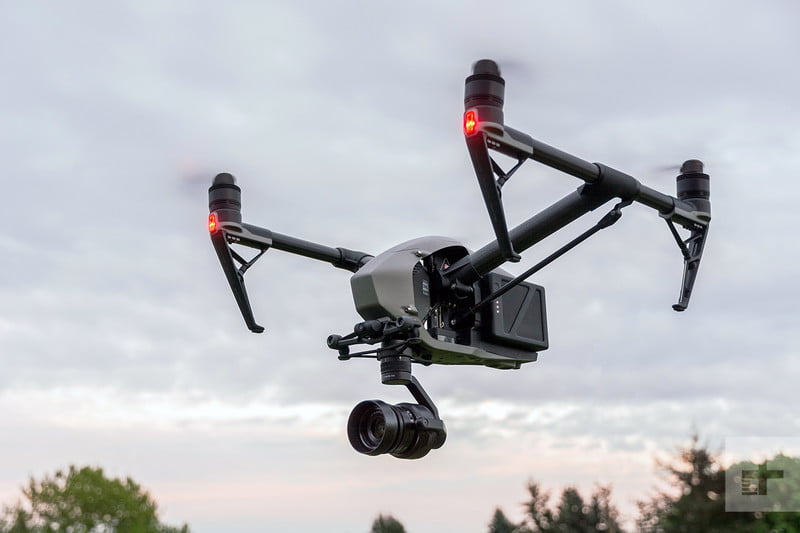 DJI Inspire 2 Specifications
Size: 21.5″ x 18.5″ x 13″
There is a warranty for the DJI Inspire 2
Amazon star rating: 4 star rating
Final Notes on the DJI Inspire 2 Review
Here is a price comparison for this drone and others quite similar to it:
4K UHD Hexacopter Drone $4675
DJI Phantom 4 Pro + Obsidian Quadcopter $3998
As you come to your final conclusions, consider this: the DJI Inspire 2 is the ideal drone if you are a sports photographer and/or huge sports fan. Because with this drone, you simply won't miss a moment of the action and will get terrific images or video to share. Remember that DJI is a well-known company in the drone industry, you can count on them for a high quality copter made with top materials and innovative technology. They are passionate about bringing their customers the latest there is to be found in drones today.
While the price tag may be higher than some drones you'll see on the market, this is a clear example of the customer getting a great value for what they buy. The DJI Inspire 2 in this review is a quadcopter to think about, especially if you ever had a drone and want to take sports and live action videos with your drone that are of a better quality. It's also a great option if you have a passion for photography – whether as a job or a hobby – and you want every image and video you create to simply be perfect. It's time to buy the the DJI Inspire 2, because it is well worth the investment.