Drone Examiner is the #1 source to drones for sale and quadcopter reviews. We review only the best quadcopters and have custom drones for sale. Yes, we can build you a customized quadcopter, tailored to your personality and preferences. We can paint, assemble, program, and calibrate your drone. Contact us or visit our drones for sale section to request a quote.
The Best Drones For Sale: Comparison Guide
Product
Brand
Price

Choose offer

Add to wishlist

Added to wishlist

Removed from wishlist

0

2

Choose offer

Add to wishlist

Added to wishlist

Removed from wishlist

0

3

$

17.79 Choose offer

Add to wishlist

Added to wishlist

Removed from wishlist

0

4

$

26.99 Choose offer

Add to wishlist

Added to wishlist

Removed from wishlist

0

5

$

29.99 Choose offer

Add to wishlist

Added to wishlist

Removed from wishlist

0

6

$

42.99 Choose offer

Add to wishlist

Added to wishlist

Removed from wishlist

0

7

8

9

10

$

99.99 Choose offer

Add to wishlist

Added to wishlist

Removed from wishlist

0

The drone market has seen a boom with a number of quadcopter manufacturers entering the fray recently. But having so many options can be confusing. With your passion for flying vouching for the most magnificent air drone and your pocket limiting your fantasies, choosing the right quadcopter is not a child's play. But you just got lucky, because you have us!
Drone Examiner is here to list, criticize and review the top shot RC quadcopters as soon as they hit the market, with a team of drone review experts that you can totally rely upon. Not only this, you can buy and customize your favorite drone from us too.
We strive to keep you updated with latest innovations, launches and modifications in the world of quadcopters for sale.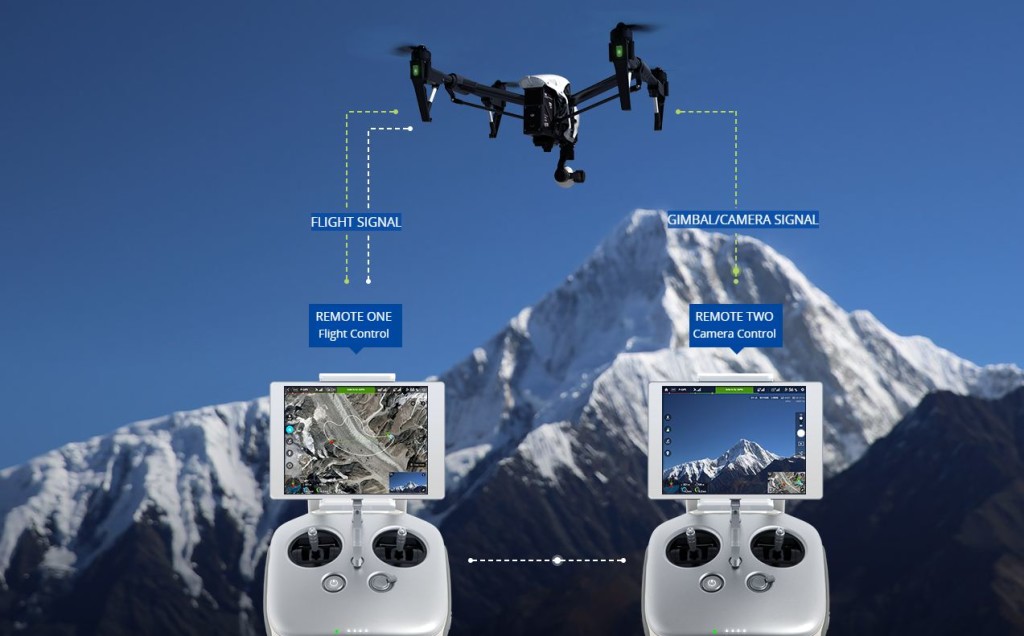 All You Need to Know About a Drone
Man's inherent endeavor to fly gave birth to the unmanned aerial vehicle, also know as; drone or quadcopter. It is a remote controlled copter that can be used for aerial imagery and filming (both artistic and surveillance), aid research for your flight control theory, and so on. The feeling of your own drone touching the sky and scaling heights you can only daydream about, it's a thrilling experience for most of us. They are the most widely used vertical takeoff and landing drones.
It is Quadcopter Drone Science After All!
As it is self-evident, the flight is ensured and maintained with the help of the four rotors, also known as blades. The flight balance is constantly monitored and corrected by the electronic chips in these quadcopter drones. The drone manufacturers take care of the algorithms that keep it stable. The user can swiftly and precisely move the quadcopter in all the directions with the help of some user-friendly remote controls. These unmanned aerial vehicles enable close interaction with the surroundings, without actually damaging the environment. The recent spurt in the models manufactured has broadened the options you have while buying a quadcopter for sale. One must carefully analyze his needs before coming to a decision. We can help you choose the perfect quadcopter. Read our quadcopter reviews!
Which Drone Suits You The Most?
Just like you tried that new shirt so many times before coming home with it, you need to carefully pick the right RC Quadcopter that's best suited for you. Carefully consider all your usage areas, the purpose for which you need it, and just how many dollars you can churn out for it. Here is our guide to choosing the perfect drone that meets all your requirements.
Battery Life!
The most detailed camera, an efficient positioning system and the power of a mean machine, yes a quadcopter enthusiast would dream about this. But there's a lop side to it too. Unrivaled performance often results in compromised battery life. An average battery can operate a drone for about 20 minutes on a charge of 50 minutes; so buying a separate drone battery is the road to redemption. Heavyweight models at times are heavier than what you expect them to be. Keep this in mind.
Size Matters!
Be clear with the usage characteristics and the purpose of the drone you buy. This will only help you select the most appropriate drone for sale. On an average drone, the wingspan can be as low as 110mm and it can shoot up-to 350mm. The size can have direct implications on the price and the features that can be packed into it. Also, the bigger, the mightier, the heavier. You don't want an over-sized quadcopter bumming into every wall inside of your home, do you? Choose wisely. Read our drone reviews if you are unsure as to which is the right one for your needs and budget.
Camera
If you are a budding aerial videographer, you need to evaluate the clarity of the camera your drone has. Some drones that are around for fun aficionados may not sport a good camera, or one at all. The ability to take pictures in different weather conditions and the ability to zoom must be thoroughly checked. However if you are a research geek, you don't need to burn a lot of brain cells on this.
State-of-the-Art Features
When it comes to drones for sale, some are simply better than others. Companies are packing them up with high definition cameras, cutting edge navigation systems, pinpoint positioning systems, and a lot more. All depends on the dollars you've thrown in. The remote controller is being regularly personalized, making the operations easier. In some models, it comes loaded with a screen that flashes real time air stats. All weather drones make the experience and unforgettable one. Modern drones also flaunt global positioning systems that enable the drone to reach the destination with the help of pre-feed values. Closer to feeling like flying a spaceship? Fancy that.
We Have The Best Quadcopter Reviews
With new drones pouring in from different manufacturers, all you need is our drone reviews section to stay up to date. Our experts make it a point to get you the best drone you could ever dream of, within the budget you tell us. We will give first hand usage quadcopter reviews, so that you can make an informed decision. Our experts test the drones in challenging environments and conduct competitive trial runs, so that each characteristic can be highlighted in a better manner. Drone Examiner has comprehensive testing and reviewing standards, if there is anything your drone is capable of doing, we know it. Rule of thumb, read our reviews before looking at the quadcopters for sale section.
Drones For Sale
The Internet has boundless information on the various drones available for sale in the market. But the point is, there is just TOO much of it. Enter us. We strive to make the drone buying experience a cakewalk for both the avid followers and the newbies, and Drone Examiner gets you the best drone for sale. We are your one stop destination for all the queries related to specifications and quadcopters for sale. We assure quality delivery and after sales support on all custom drones for sale. All our products are inspected before dispatched, we believe in 100% customer satisfaction. Welcome to the heaven of drones for sale and quadcopter reviews.
Suggestions and Queries?
If there is something that you think should be on our quadcopter reviews?
Stuck in the middle of choosing between two competitive drones for sale?
Having problems un-boxing?
Confused between which manufacturers to prefer?
Or some other issue?
Contact us today to get the best drone for sale.