The full Blade Pico QX review is finally here! Mini-quads like the Blade Pico QX are all the rage, especially with people that spend a lot of time indoors and need an entertaining way to pass the time. It's surprisingly agile and quick, and it has a super low $50 price tag. The Blade Pico QX makes a great introduction quadcopter for someone that's never owned one before. If they break it while honing their skills, it's not all that big of a deal financially, and not many people will be upset over losing a measly $50.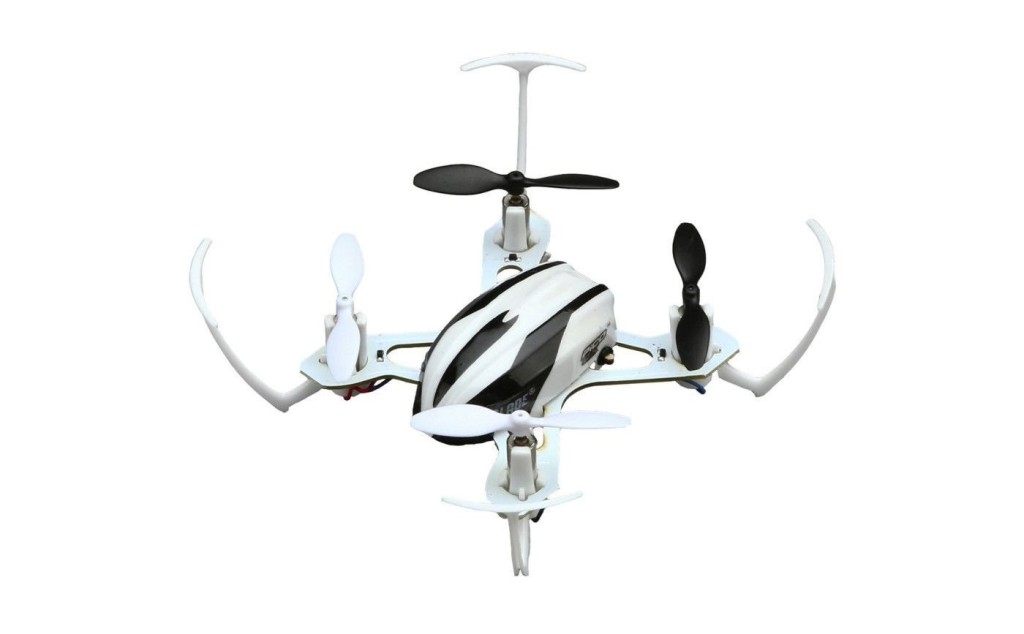 Blade Pico QX Review: Features and Benefits
Super Lightweight At Only 8 Grams – The Blade Pico QX quadcopter is by far one of the lightest available. You'll be amazed when you pick it up. It's hard to believe that technology like this can actually fit inside something this light!
Multi-Color LED Light System – The LED light system included in the Pico QX makes it a wonder to use in dark settings. The lights are multi-colored, so it's easy on the eyes, and it provides you with a clear view of it and it never gets lost at night.
SAFE (Sensor Assisted Flight Envelope) – This allows novice pilots to fly the Pico QX, just like a bike would have safety wheels. The SAFE system stabilizes this quad in mid-flight, so that novices are never in danger of crashing and damaging the copter.
Amazing Aerial Acrobatics – You can flip (double flip), do pirouettes, funnels, and zip around any small area. It's totally fast and a feast for the senses, especially if you've never flown a mini-quad before.
Rechargeable 80 mAh Internal Battery – The 80 mAh internal battery of the Pico QX isn't removable. It's actually one of the very smallest mAh battery sizes ever made! Yet, the Blade Pico QX makes efficient use of it, because it's so incredibly light.
2.4 GHz Transmitter With Internal Battery – Operating at only 2.4 GHz, instead of 5.8 GHz, the quality of the frequency transmission isn't in the same league as the higher frequency controllers. Also, the battery within the Blade Pico QX 2.4 GHz transmitter isn't removable, which will leave most pilots less satisfied, due to the fact that they can't "quick swap" batteries for non-stop fun. The Blade Pico QX can, however, be bound to other controllers like the Hubsan X4, which gives pilots a "fresh feel" when flying the Pico QX.
Flight Time/Duration – You can expect to get about 5 minutes of flight time with the Blade Pico QX per charge, and it takes a half hour to recharge the internal battery. Not great and not terrible, but when the Pico QX quadcopter costs $50, you really can't complain.
Four Replacement 30mm Blades – The blades on the Pico QX get worn out with frequent usage. To spare you some of the replacement expense, the Blade company includes 4 replacement blades with the Pico QX for free.
Prop Guards – Having prop guards on your propellers can make a world of difference in protecting your Blade Pico QX. Replacing the props can get expensive if you frequently crash, so the included prop guards help to save you from that.
USB Charger Cable – Being able to charge your Blade Pico QX using a PC is a really great feature. People that carry their laptops around with them, and even people that use PC's at home will be sure to appreciate it.
Helpful Information About The Blade Pico QX Review
This Blade Pico QX drone can handle flying in outside conditions if the wind isn't terrible. But if you try to fly the Blade Pico QX in any kind of gusty conditions, it won't function correctly. As far as indoor flight goes, it does awesome! It makes for a great indoor activity, and because it's so small and light, it doesn't represent much of a danger to anything breakable.
Also, the Blade Pico QX is the perfect size for travel, fitting easily inside carry-on luggage, and will go through baggage checks with no problems.
The Proto QX is in direct competition with the Blade Pico QX. So, if you're "on the fence" about which one of these is a better deal, hopefully this review article has done a good job of outlining the Pico QX, so you can compare the two. There's no assembly required with this drone. It's pretty much ready for flight, right out of the box.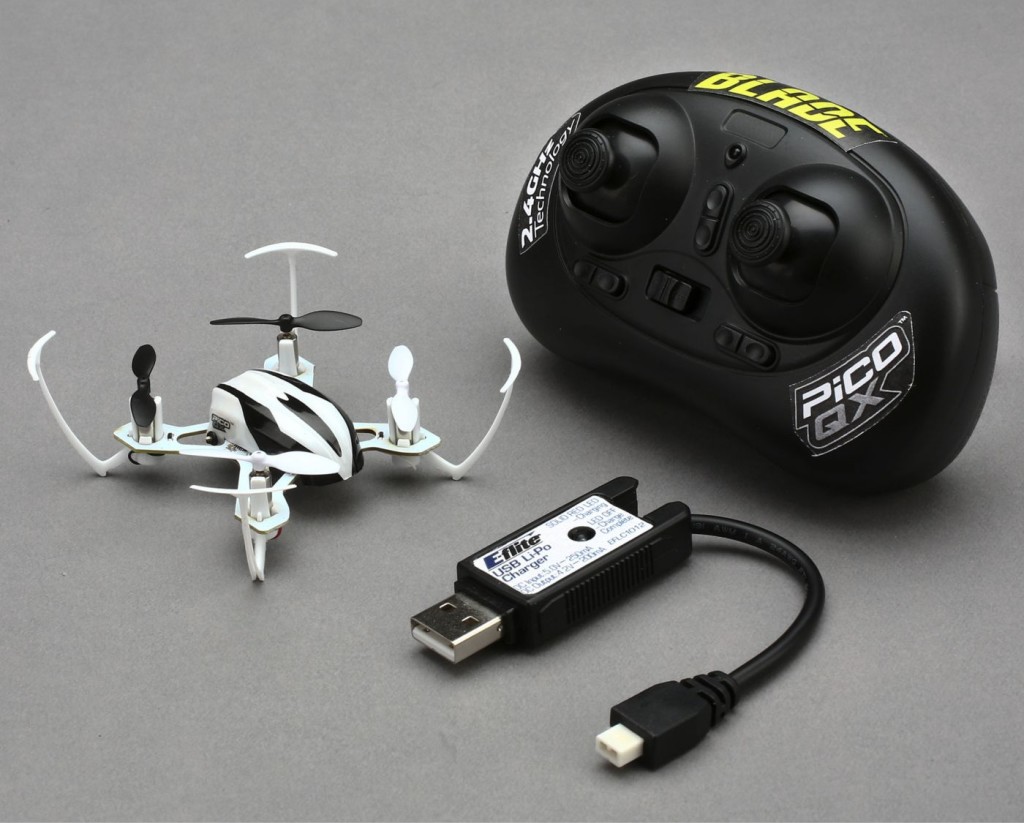 Finally, hobbyists everywhere are getting into customizing their quadcopter drones with some really cool effects! New blades, motors, carrying cases, frames, and even customizing the outside with cool decals! Customization is totally up to you, and there's some really cool modding pages on the Internet you can look up to get some ideas!
Racing is also hot right now too, and people are putting serious time and effort into making their quadcopter drones into speed machines. It's always fun to see a quadcopter race, especially if you've never seen them race before.
Drop us a comment or shoot us an email if you have any questions about the Blade Pico QX review.