Welcome to the Cheerson CX-10 review. This quadcopter is a kids' favorite toy. With a price tag below $20, we can see why parents also love the Cheerson CX-10.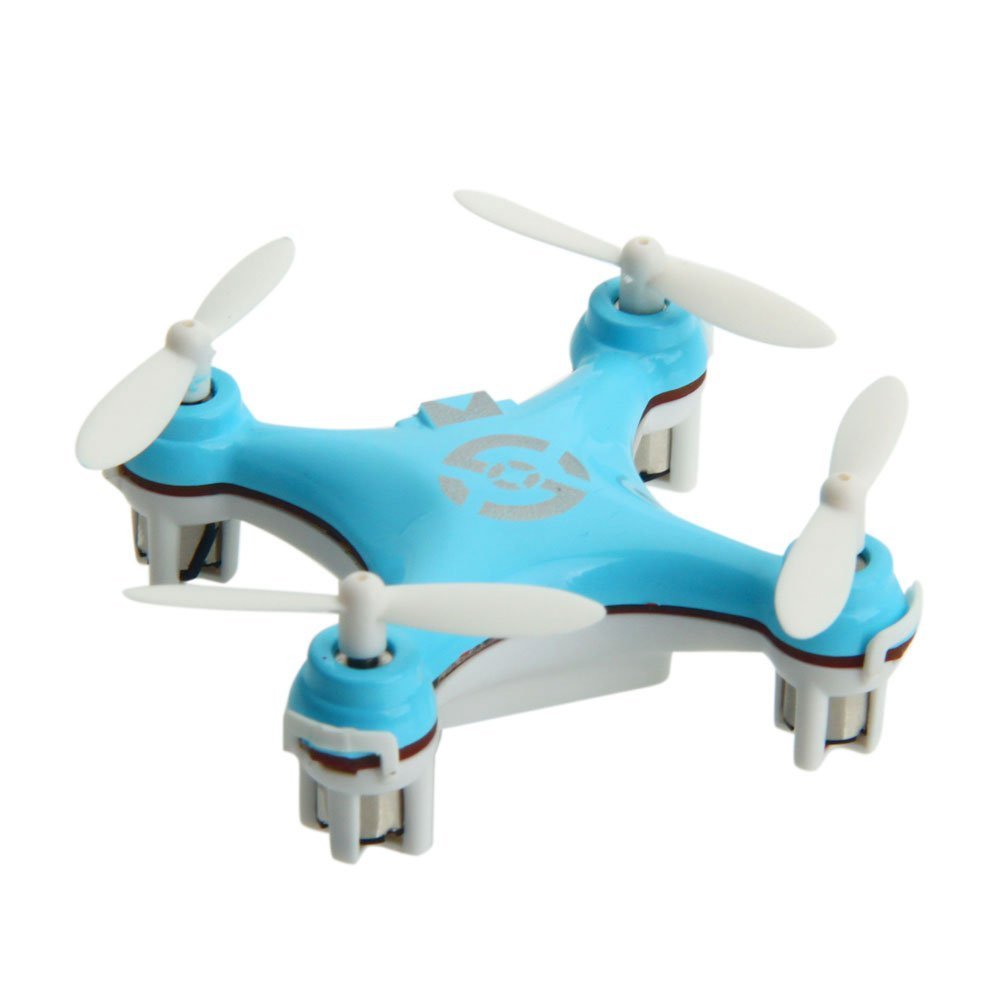 Most parents remember the days of action figures like He-Man and the other Masters of the Universe collection. Back then, all that most kids had to play with was the action figures, a sandbox, a few shovels, some water buckets, and lots of creativity.
These days, technology has taken center stage, and the toys kids play with now are nearly 100% electronically driven, and the level of fun and interaction these electronics provide far exceeds what used to be possible.
The Cheerson CX-10 is a real crowd favorite. With a list price of less than $20, and a build quality that lasts for years, parents will be hard pressed to find a toy that's as entertaining for their kids, or one that provides as many years of staying power as the Cheerson CX-10 does.
Cheerson CX-10 Quadcopter Features And Benefits
Let's take a close look at the features and benefits of the Cheerson CX-10 quadcopter, and from there you can see if this mini-quadcopter is something you're actually interested in:
6-Axis Design – The 6-axis design ensures that when you're operating the Cheerson CX-10, you're always in full control. Older quadcopters of the past used the traditional 3-axis system, which was much less precise with its handling and airborne compensation abilities. The 6-axis system we see here is capable of flips, rolls, 360's, and more!
4 Built-In LED Lights – Night time fun is always an option with the CX-10. 2 red LED's in back, and 2 blue LED's in front, you'll be able to keep easy track of this mini-quadcopter at night. Also, the LED's, since they're different colors in front and back, allow you to see which direction the copter is facing at all times.
Button Activated Flip Function – With the CX-10, you don't have to be a professional quadcopter pilot to accomplish a flip! With just a simple press of the flip button, you hear a beep, then simply use the directional controller to initiate the flip (either left or right).
4-8 Minutes Of Flight Time Per Charge – Getting this much flight time with such a small drone is impressive. Generally, the harder you fly the Cheerson CX-10, the less flight time you'll get. But 4-7 minutes is still pretty good.
30-40 Minute Charge Time – The charging time is a bit long, but at least it doesn't take all day. 30-40 minutes is only a little while, before the fun can begin again.
Rechargeable 3.7V 100mAh Lithium Battery – 4-8 minutes of flight time is pretty respectable for a mini-quad, and if you buy more than one of these Cheerson CX-10, you can have as many as you want charged up and ready to go. Imagine! Having 5 of these all charged up and getting 20-40 minutes of total flight time before you need to recharge them again. Excellent!
40 Meter Control Distance – You get a full range of 120 feet (40 meters) to control the Cheerson CX-10 in, before it loses its ability to keep the signal from the controller. The small operating distance prevents most chances for the drone to leave your eyesight, and thusly, there's less chance of losing it.
2 Pairs Of Spare Propellers – Propellers on quadcopters break. It's just a fact of flying them. In order to provide you with additional flight time, in the CX-10 box comes two additional pairs of propellers. You can also buy extra props and prop guards for a cheap price!
Ability To Withstand Small Bumps – Even if you manage to lose control of the Cheerson CX-10, it's alright! It's built well enough to withstand things like flying into curtains and bumping lightly against walls, without breaking the props.
Overall Opinion Of The Cheerson CX-10
Getting the hang of flying the Cheerson CX-10 takes about a week for the average person. In that time you can get pretty darn good at flying it, which is a major plus of this mini-quad copter. It makes a great all around toy for kids, teenagers, and even adults who haven't lost their fun-loving spirit yet.
You can also get a lot of exercise flying the Cheerson CX-10 around and chasing after it. The ABS plastic body of this mini-quadcopter is incredibly strong and won't break on you (unless you do something like run over it with a car, of course).
And for stressful work days, when you have some free break-time, flying this Cheerson CX-10 mini-quad around makes for quick and effective stress relief. It's way better than one of those stress balls you squeeze with your hands, that's for sure.
So, our overall opinion of the Cheerson CX-10, is that it's a total winner, and it's definitely worth the super-cheap $20 price tag. In fact, you could purchase 5 of these at once and still not be out even $100. The Cheerson CX-10 also works really well as a stocking stuffer for Christmas, or as a gift for work associates.
Don't forget to drop us a comment about any questions or why you liked or disliked this Cheerson CX-10 review.