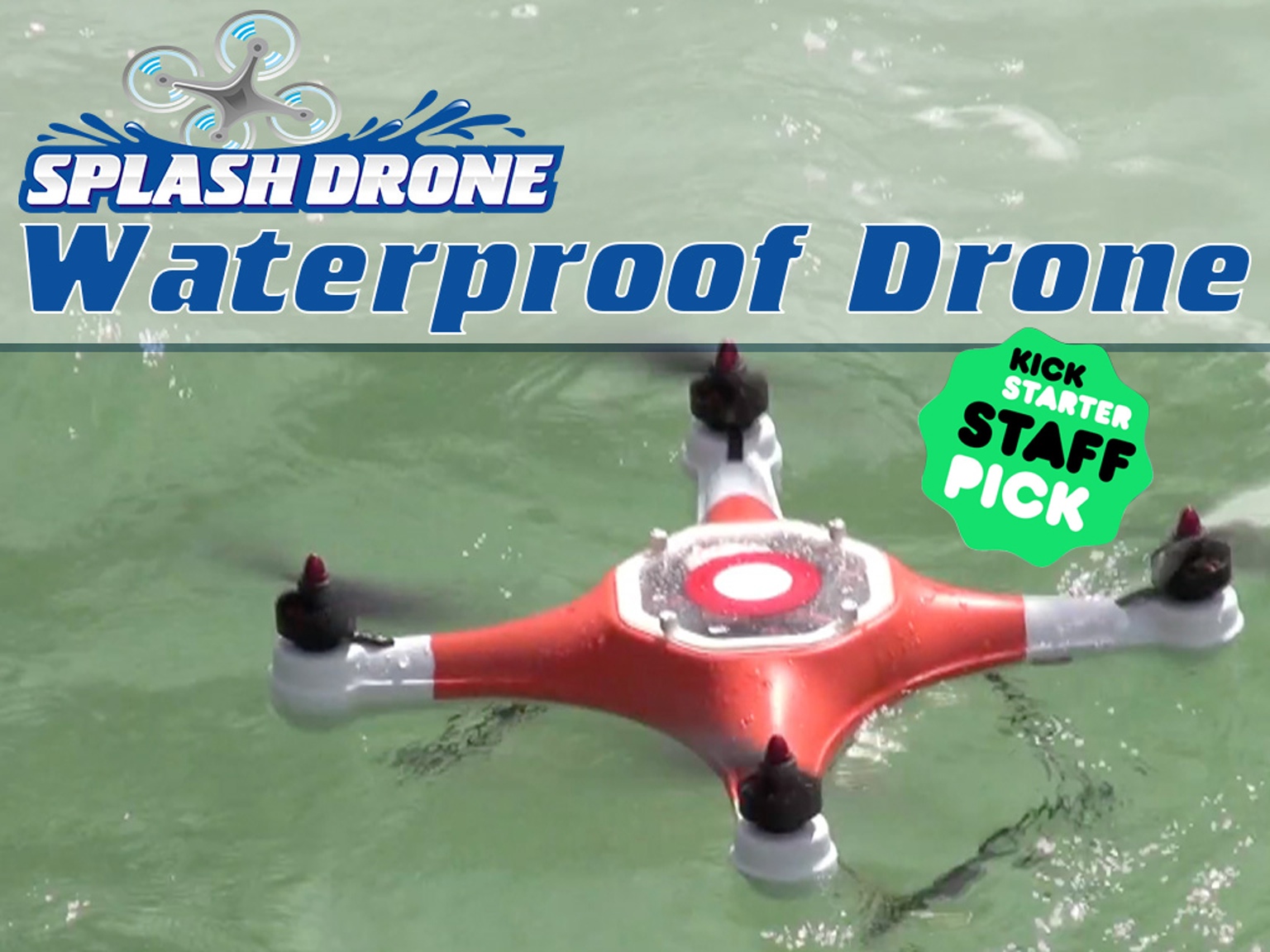 Drone flying is a fantastic hobby that more people are becoming interested in. However, there is a significant problem with drones, which is that they are mainly made from electronics. We have already seen all the drone news where electronics and water form a lethal combination. Yet, flying drones over water is amazing and it is also one of the few areas where it is allowed.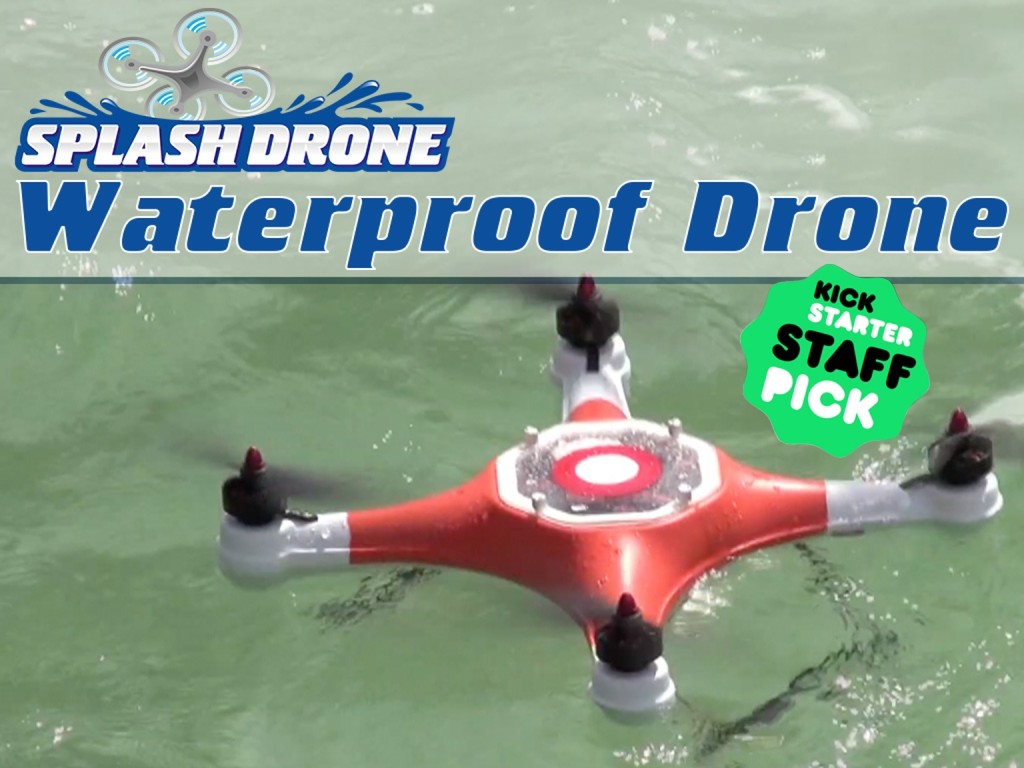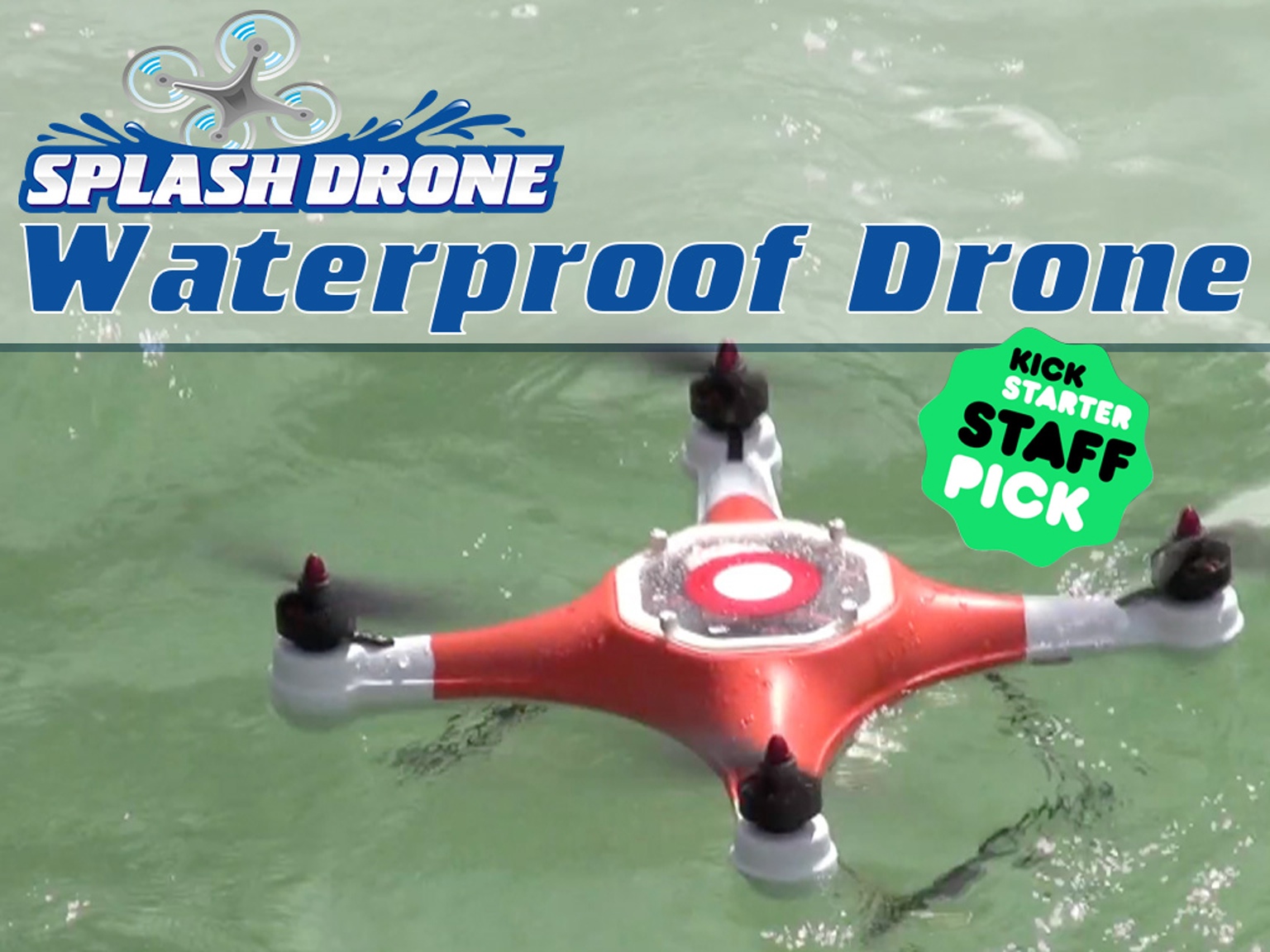 If, however, your drone were to fall in the body of water, you would pretty much ruin it. You may have seen drone owners diving straight into a canal in the hopes of saving their device. After all, drones are pretty expensive devices and it would be a shame to just have the rivers have it. However, a new option is now available: Splash Drone.
What is a Splash Drone?
The Splash Drone is a waterproof drone with autonomous features. It isn't actually available yet, but it is currently available for pre-order after the developers successfully raised sufficient funds on Kickstarter. They were able to raise $303,429 (goal was $17,500) with the help of 315 backers. This means the Splash Drone should be available for shipping by next July.
Pros and Cons of the Splash Drone
The great things about the Splash Drone are pretty clear:
Good Flying Time – It can fly for 17 minutes before needing to be charged.
Fast – It reaches a top speed of 25 miles per hour.
Waterproof – Its gasket is watertight and its frame is injection molded & completely waterproof as well.
Smartphone App or Remote Control – It can be controlled by smartphone app or by remote control.
Drone Camera Compatible – You can attach a waterproof drone camera to the body of the drone and take some fantastic above and underwater shots.
Emergency Flare Adapter – It has an emergency flare adapter.
There are a few downsides as well:
No Exact Release Date – It's still in pre-assembly stages, so it isn't known whether or not the device will be available for shipping on the scheduled date. Not to mention they are going to be assembled overseas and they will be shipped via boat.
Developed by Start-Up Company – Since it is a new, start-up company, there is no data on how well the technology contained within the drone is likely to be.
Unsure of Quality on Other Areas – In many cases, when there is an increase in quality in one area (in this case, the device being waterproof) there tends to be a decrease in quality elsewhere.
Splash Drone Release Date
The Splash Drone release date is set to be any day in between July – August. But it can also be past those months. As we mentioned earlier, the Splash Drone is still in the pre-assembly stages. Once they are assembled they will be shipped from overseas via boat, some day in June. If everything goes as planned, they should be arriving to the warehouse in July. Then it should just be a matter of inspecting the Splash Drones and getting them ready to ship them to buyers.

Will the Splash Drone be the next big thing to hit our market? Some say yes, others say it is a waste of time and drone developers will come up with waterproof drones soon anyway. We will have to wait and see.