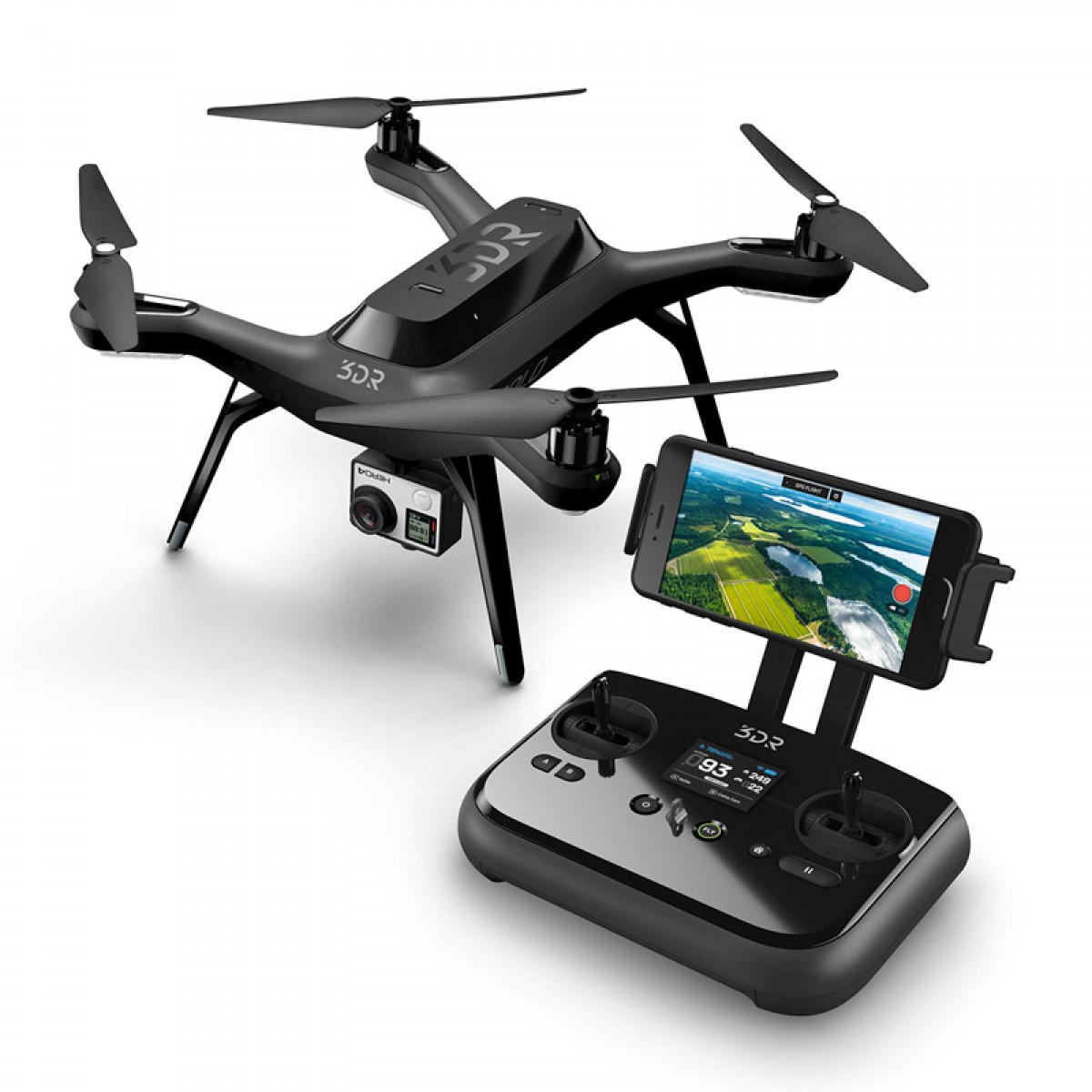 Remember Newton's law of universal gravitation? Everything that goes up has to come down. Well, it's quite different in the case of drones. Nowadays, drones are becoming another tech trend in the world and we have seen quite a few companies launching their drones recently. Now it's the turn for 3DR to introduce the world's first Smart Drone, yes, it's a Smart Drone, and it's named: 3DR Solo.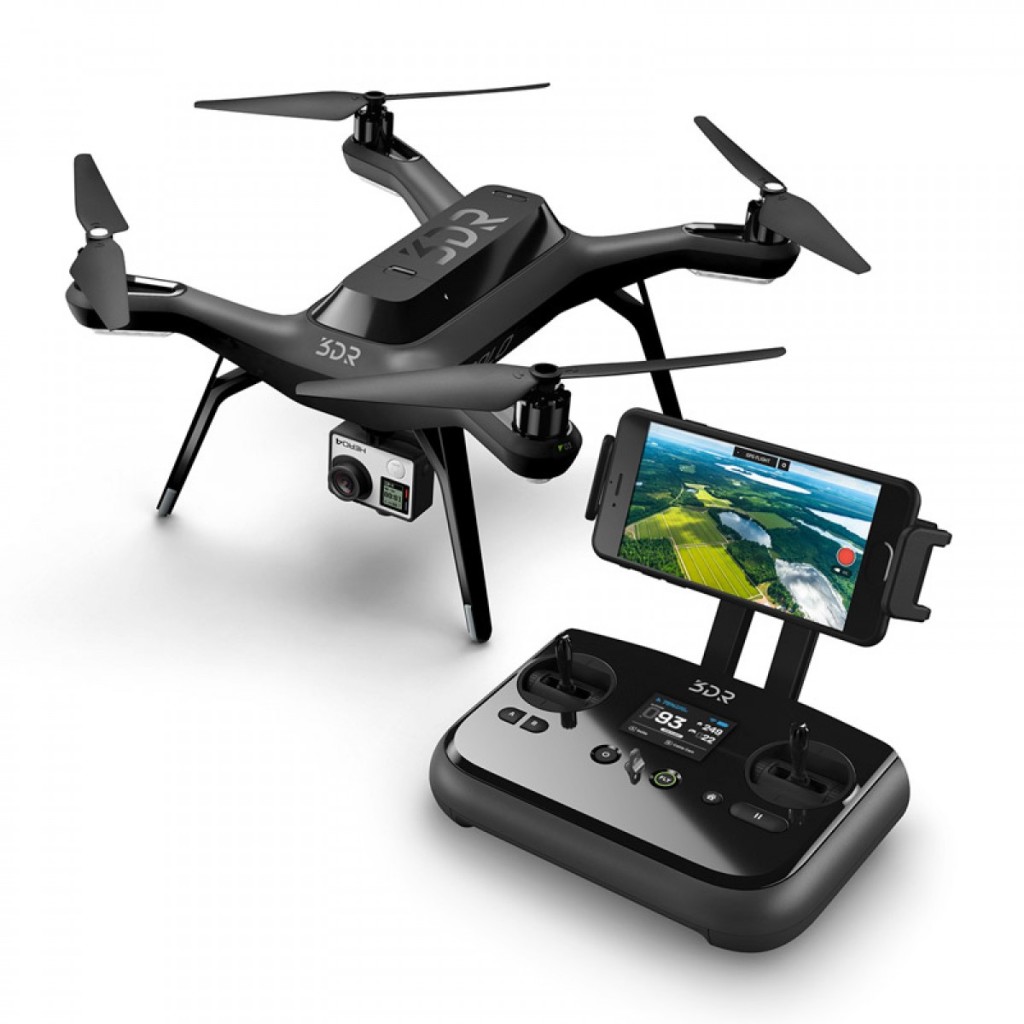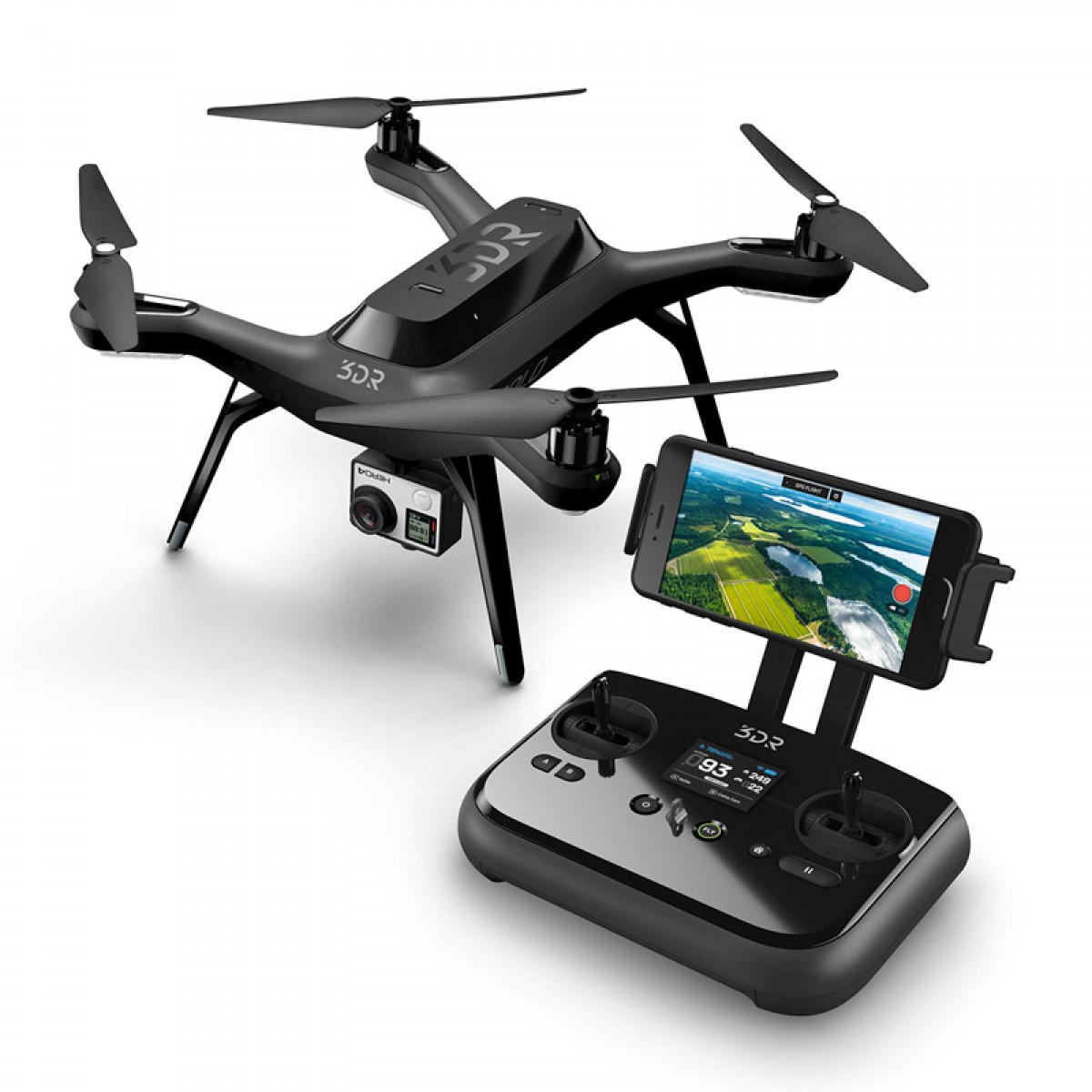 "Solo is a breakthrough in intelligent flight. It's not just smarter so that it can do more; it's smarter so that you have to do less. We've turned the Hollywood toolkit into software, and allowed everyone to experience epic video, both behind and in front of the camera." — Chris Anderson, CEO 3D Robotics
3DR Solo: The First Smart Drone
The 3DR Solo Drone has got some powerful technology backing it up and making it the smartest drone available till date. It is ready to take off and fly out of the box, and it gives you a full control on its system, letting you do whatever you want with its smart technology.
It has a simple controller, which is more like an old-school video game joystick than a drone controller. It comes with an iPhone or iPad holder, and when attached, your phone will act as a monitor for the drone, as well as a remote control for the mounted GoPro camera.
With this 3DR Solo Drone, the company claims "Solo is the most ultimate tool for Aerial Video and Photography." Whether you're a newbie or a pro, 3DR Solo is the smartest and easiest (to use) drone available in the market.
3DR Solo Smart Shots
This 3DR Solo Drone comes with a lot of helpful tools built-in for newbie pilots. Features, like a panic button on the controller that will stop the drone in its tracks, wherever you are. This drone also includes an app for IOS and Android, which gives easy access to exclusive shot modes and a built-in Flight Simulator that helps you to learn how to fly a drone.
Cable Cam – 3DR Solo has great features, such as the Cable Cam, that allows you to lock Solo on a virtual line, allowing you to focus on photography with ease, and it memorizes the frame points to smoothly shift the camera between two points without any disturbance.
Selfie – You can even take a selfie with the 3DR Solo Drone. You will simply need put Solo on the ground with the camera facing you. Then with the click of a few simple buttons the Solo drone will fly away from you, take a selfie, and return to land right where it took off.
Orbit – Solo also allows you to pick an object and make the 3DR Solo Drone orbit around it, then it will fly in a perfect circle with its camera focusing on your main subject the whole time.
Follow – Another option is to go completely hands-free with the 3DR Solo. Use the Follow mode feature for the Solo drone to automatically follow you along in the air. This mode keeps the camera focused, centered on you at all times, capturing every move that you make.
3DR Solo Release Date
The 3DR Solo release date is set for May, 2015 in the U.S. and it will be released in June and July globally. It will be available in over 2,000 retail locations worldwide.

3DR Solo Drone is Future-Proof
3DR's partnership with GoPro gives you the power to easily capture amazing photography. The 3DR Solo Drone's camera trains on you and flies away, and gives you an epic-action movie style cinematography. You can also control your GoPro settings in flight, which no other drone offers.
Every aspect of the 3DR Solo Drone is designed to be future-proof. Which means that the technology incorporated in this Smart Drone ensures that you won't have to replace it in the near future. Instead, the 3DR Solo will be able to adapt to any new technology available in the future.
Update: Here is the 3DR Solo Drone Review