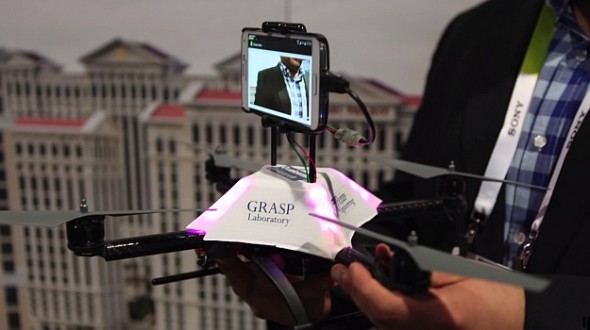 In the last couple of years, the quadcopters for sale have become significantly smarter from all the points of view, which is a great thing considering the fact that they're also more popular than they have ever been.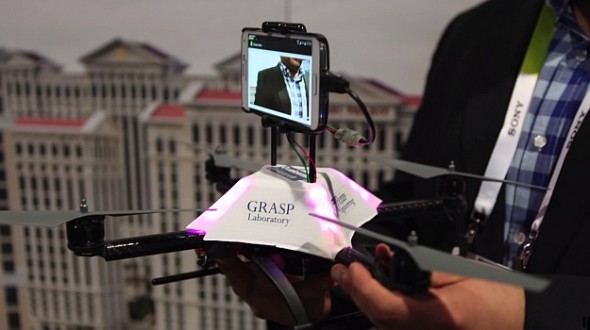 Smartphones Are Smarter Than Quadcopters
However, smartphones certainly are smarter than quadcopters at this moment in time, and an interesting project taken by a university is making headlines right now. The truth is that your smartphone has quite a lot of smart features in it, but have you ever thought that it is also smart enough to become the brain and the eyes of an autonomous quadcopter?
Before going into detail about the project, we should first discuss what an autonomous quadcopter really is. Unlike regular quadcopters that need to be manually piloted, autonomous quadcopters are devices that can go ahead and fly by their own, and also make sure not to crash while they're at it. With this in mind, at the University of Pennsylvania, a teacher and students have worked in order to develop a quadcopter that can fly by its own, using a smartphone. The quadcopter itself isn't spectacular, but the development that has gone into the creation of the app used to make this a reality is definitely worthy of consideration.
Until now, the quadcopter that they have developed uses a simple Samsung Galaxy phone, with a special app installed on it. This particular application helps the quadcopter use the phone's built-in camera and other sensors as well, in order to determine a clear flight path. The information is then converted into control signals that are used to fly the quadcopter. Based on recent quadcopter reviews, we can say this is a great idea that drone enthusiasts have been waiting for.
Autonomous Quadcopter Project Still in Development
While the project will not hit the market any time soon, as it is still in development, it does open the door to a wide range of possibilities. Those who are interested will then be able to have their quadcopter follow them around, or do some interesting stunts as well. With this technology, the possibilities are practically endless, so we're very excited to see what's next from this project.
Based on everything that has been outlined so far, what do you personally think about the idea of fully autonomous quadcopters that can fly themselves with the help of a normal smartphone? Let us know your thoughts in the comment section below.