This WLtoys V272 review can be very useful for people who want a quadcopter and are on a really tight budget. Continue reading as we go over the pros and cons of this nano drone.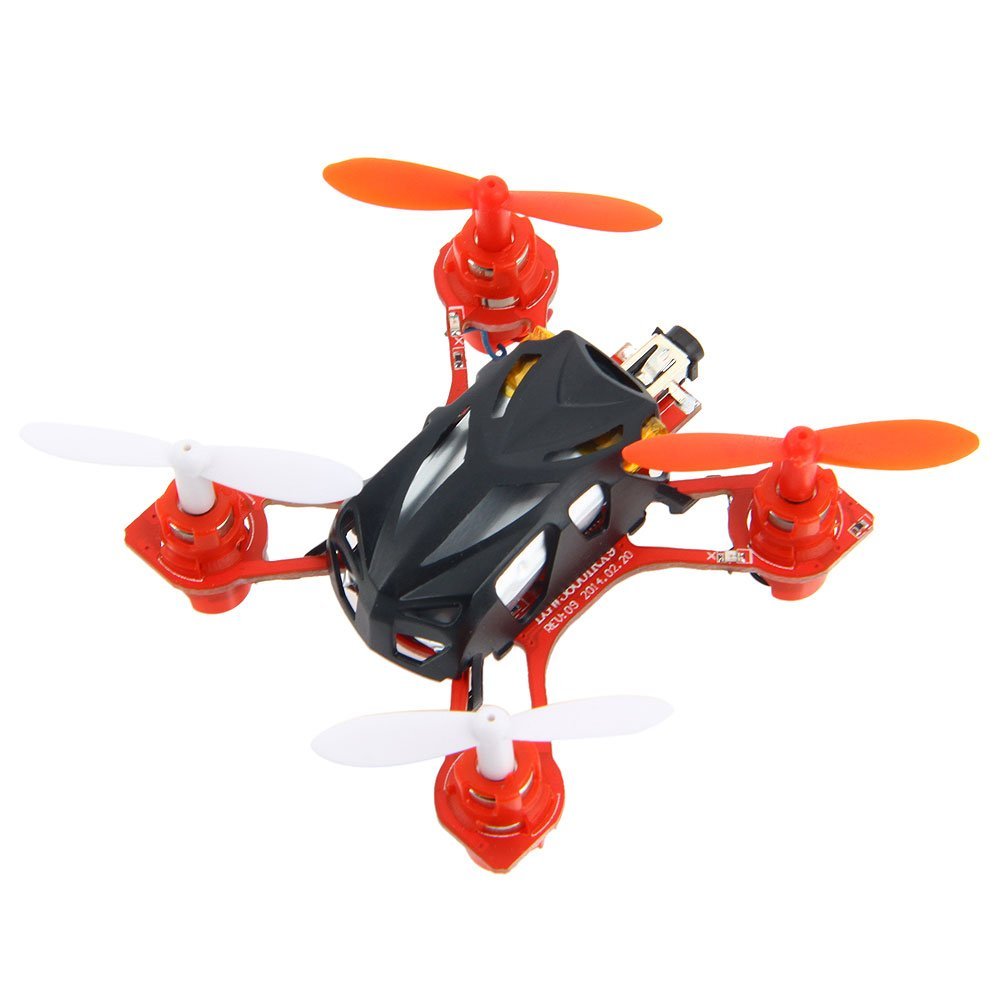 WLtoys V272 quadcopters are all the rage with kids, and even fully grown adults! Playing with quadcopters can make boring hours fly by while you stay focused on the aerial acrobatics these nano drones are capable of.
But just playing with a WLtoys V272 nano quadcopter isn't really doing them justice. So, to really make the most out of what these nano quadcopters can do, parents can teach their kids tons of fun games to play that involve speed and reflexes, flight skill, time trials, obstacle courses, and more.
When family nano quadcopter game competition is over, you can equip your WLtoys V272 Nano RC quadcopter with glow in the dark stickers, or hook up LED lights to the quadcopter itself, in order to help your kids create amazing light shows at night before sleep.
Below, we're going to be doing a full review the WLtoys V272 features and benefits, so you can get a clear idea as to what comes in the box, and what makes this nano quadcopter so special:
WLtoys V272 Quadcopter Features and Benefits
Known As The World's Smallest Quadcopter – The WLtoys V272 Nano RC quadcopter is the world's smallest nano drone design, with a dimension of only 4.5cm x 4.5cm x 2.5cm! The weight is ultra-light too, at only 13.7 grams.
360 Degree Eversion and 4 Channel Movement – With the WLtoys V272 Nano RC quadcopter, you can go up/down, forward/backward, right/left, turn right/left, and 360 degree eversion ability too. This V272 Nano RC drone is a fully capable RC nano copter that will amaze you with it's in-flight abilities.

br>
It's capable of stunts like rolls and flips, and with the WLtoys V272 quadcopter, you can hone your skills into something truly amazing and impress all your friends with your flight skills.

3.7V 100mAh Rechargeable Battery – The 3.7V 100mAh rechargeable battery is tiny in comparison to larger quadcopter batteries, like the 5200 mAh we see in the Walkera QR X350 GPS PRO. With a battery as small as this, it keeps the quadcopter extremely light and agile.
5 Minutes Total Flight Time Per Charge – 5 minutes doesn't seem like a long flight time, but you'd be surprised at the amount of fun you can have within that time period, zooming around the house. Turn the lights out, and the built-in LED lights are a pretty cool treat for the eyes in dark areas.
Transmitter Cross-Compatibility – One of the greatest things about the WLtoys V272 Nano RC quadcopter is that it can be flown using controllers for other nano copter models made by the same company. So, for example, if you bought a V202 and V272, you could control them both with the same controller (but not at the same time, obviously).
Indoor/Outdoor Usage And Interference Resistance – The WLtoys V272 Nano RC quadcopter is suitable for both indoor/outdoor use, and generally isn't vulnerable to interference from other electronics.
WLtoys V272: Should You Buy It Or Not?
With an asking price of only $25.90, buying one (or more) of these for your kids or for your office buddies makes a lot of sense? Why? Because these nano quadcopters are so much fun, that they pay for themselves many times over, in terms of entertainment value.
The cost of a movie ticket and a popcorn is about $10. Well, you can play with your WLtoys V272 drone for months, even years, without paying anything more than $25.90! They last for years of use, work outside, inside, and in the dark too!
So yes, the WLtoys V272 quadcopter is a solid buy, and it's one of those toys that people just can't seem to put down and will play with for months at a time.