The Blade FPV Nano QX is a scaled down version of a full size quadcopter that people are seeming to really love. Now granted, the Blade FPV Nano QX isn't everything that a nano (mini) quadcopter is capable of being. What exactly do we mean by that? Well, quadcopter technology as a whole is still quite young, and there's many more technological innovations and developments yet to unveil.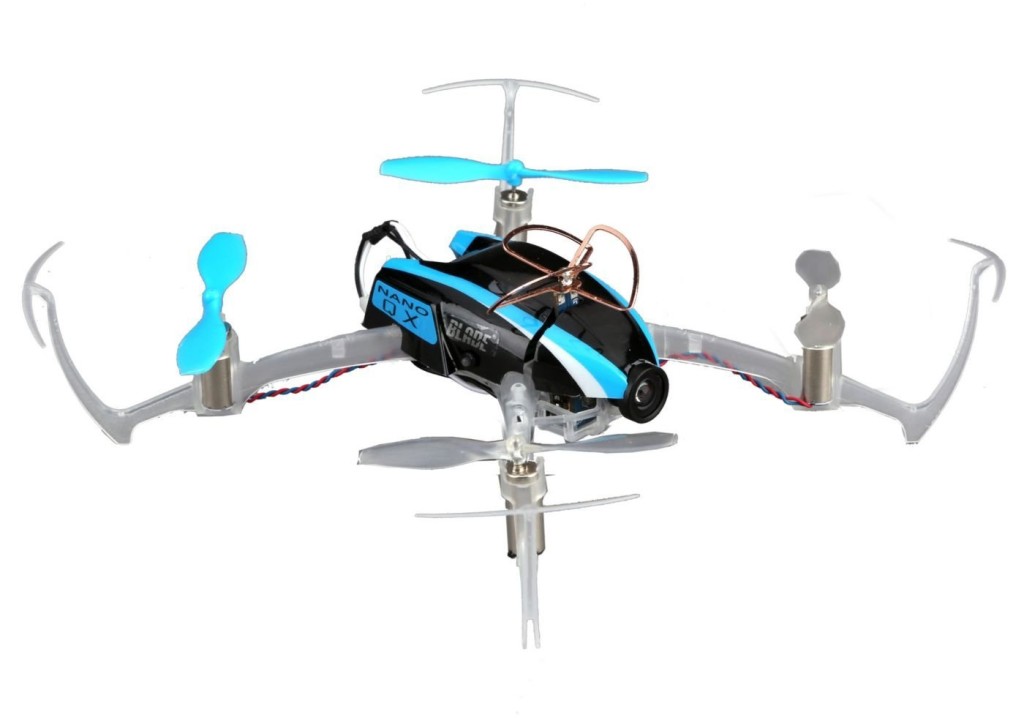 For example, Li-Po battery technology, while being a great improvement over battery technologies of the past, such as Ni-Cad, still lacks the extremely dense and high performance ability of battery packs we'll be seeing in the future.
Until then, at least we can get our hands on some really cool quadcopters like the Blade FPV Nano QX, and have some awesome fun!
Blade FPV Nano QX Review – So, What It's Like To Fly A Nano Quad With Headset Goggles!?
Not every quadcopter out there comes with headset goggles to let you see a first person view, but the Blade FPV Nano QX does! The Fat Shark Teleporter V4 5.8 GHz headset with digital head tracking allows you to see directly in front of the FPV Nano QX, so it feels like you're actually in a cockpit, right inside of it!

The view from the goggles themselves is pretty good, and there's lots of ways to make use of this cool technology. For example, you could use it to check on what your baby or kids are doing, without having to get up from where you're sitting. Also, you could perform surveillance patrols outside of your residence to ensure there's no burglars stalking you or your family. Any video footage recorded by the FPV Nano QX mini drone can serve as evidence in court.

This nano-quadcopter also makes for a wonderful toy for teenagers/kids to keep them focused on something fun that keeps them out of trouble. All the amazing flight tricks you can perform with the Blade FPV Nano QX makes for many hours of law abiding fun for any teenager/young adult.

And with a price tag of only $389.00, most people with a median income can afford it quite easily.
Blade FPV Nano QX Features And Benefits
SAFE (Sensor Assisted Flight Envelope) – The SAFE system is included in many different drones in order to assist novice pilots in learning how to fly without crashing. There's two modes of flight included with the Blade FPV Nano QX:

Stability Mode: In case you get into trouble flying, when you let go of the sticks in Stability Mode, it automatically hovers in place so it doesn't go into a crash. Also, it keeps itself upright so you don't lose control that way either.
Agility Mode: This mode is designed for more experienced pilots that know how to fly without assistance. Agility mode won't save you in the event of a crash, but offers you more control so you can really put your flight skills to the test.

Spektrum Ultra Micro FPV Camera – Compatible with most analog 5.8 GHz FPV headsets (Fat Shark, Mobius, etc), and the range is about 500 feet. The great thing about the Spektrum camera system is that you don't have to stay locked in to any one proprietary headset, you can choose whichever 5.8 GHz headset suits you best.
Fat Shark Teleporter V4 5.8 GHz Headset W/Digital Head Tracking – The Blade FPV Nano QX is as full featured as it gets. It even includes this really nice Fat Shark 5.8 GHz headset. The video quality is pretty good, not excellent, but worthy of respect in the way that it's able to receive the camera signal from Spektrum Ultra Micro FPV Camera without distortion.
SpiroNET Circular Polarized Antenna System – The SpiroNET Circular Polarized Antenna System is designed to transmit the camera signal to the 5.8 GHz headset in the most efficient way possible. SpiroNET is one of the world's most trusted brands of antenna, and they prove their worth with simply awesome performance, every time.
E-flite® 1S 3.7V 150mAh 25C Li-Po Battery – Li-Po technology is the best you can get for quadcopters these days, and it's an epic improvement over battery technologies of the past, such as Ni-Cad. Li-Po batteries last longer, are lighter, stronger, and deliver higher surges of energy than past battery technologies, without a doubt.
Control Distance/Flight Time – With a flight time of only 7 minutes, smart shoppers will want to purchase additional batteries to have on hand for quick swapping. With 5 batteries, you can have 30 minute flight sessions easily, and recharge them with a multi-port charger in about 30-40 minutes. All day fun is totally possible this way.
Blade FPV Nano QX: Mods And Upgrades
CL-0615-11 – NanoQX Motor Set, 6x15mm coreless – This is a fairly cheap upgrade you can apply to the Blade FPV Nano QX for under $25. People majorly into modding, as well as racing, will appreciate the fact that the new motors change the way the FPV Nano QX acts in the air, providing a fresh experience for pilots.
Micro-H Nano QX Carbon Fiber Frame – These Micro-H Nano QX Carbon Fiber Frames are well built and suited to withstand higher levels of use and abuse than the standard frame.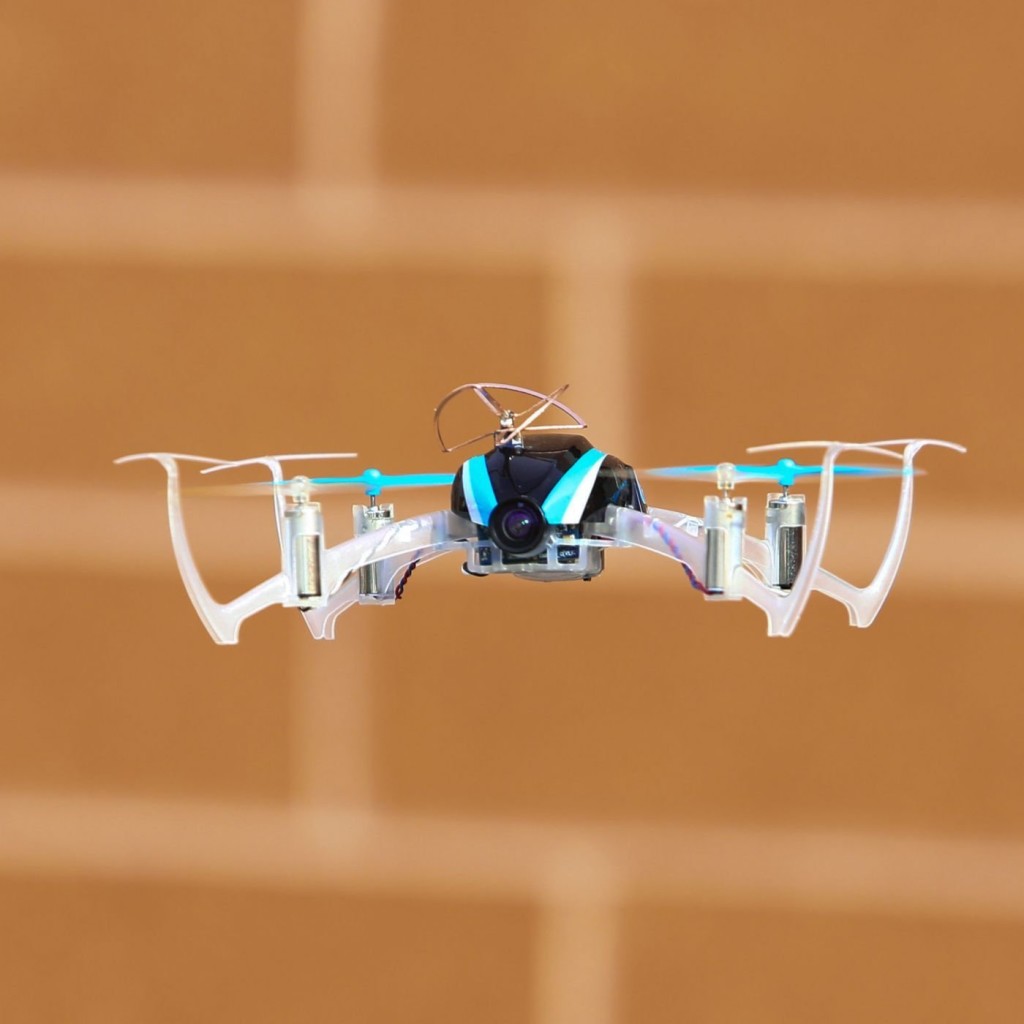 Be sure to check out available propeller upgrades for the Blade FPV Nano QX as well, for an additional performance boost!
Racing is turning into a major hobby with drone afficionados, and it's just one more way that drones are offering fun factor possibilities. Coupled with real world uses, like surveillance and baby watching, quadcopter drones like the Blade FPV Nano QX add up to money well spent.