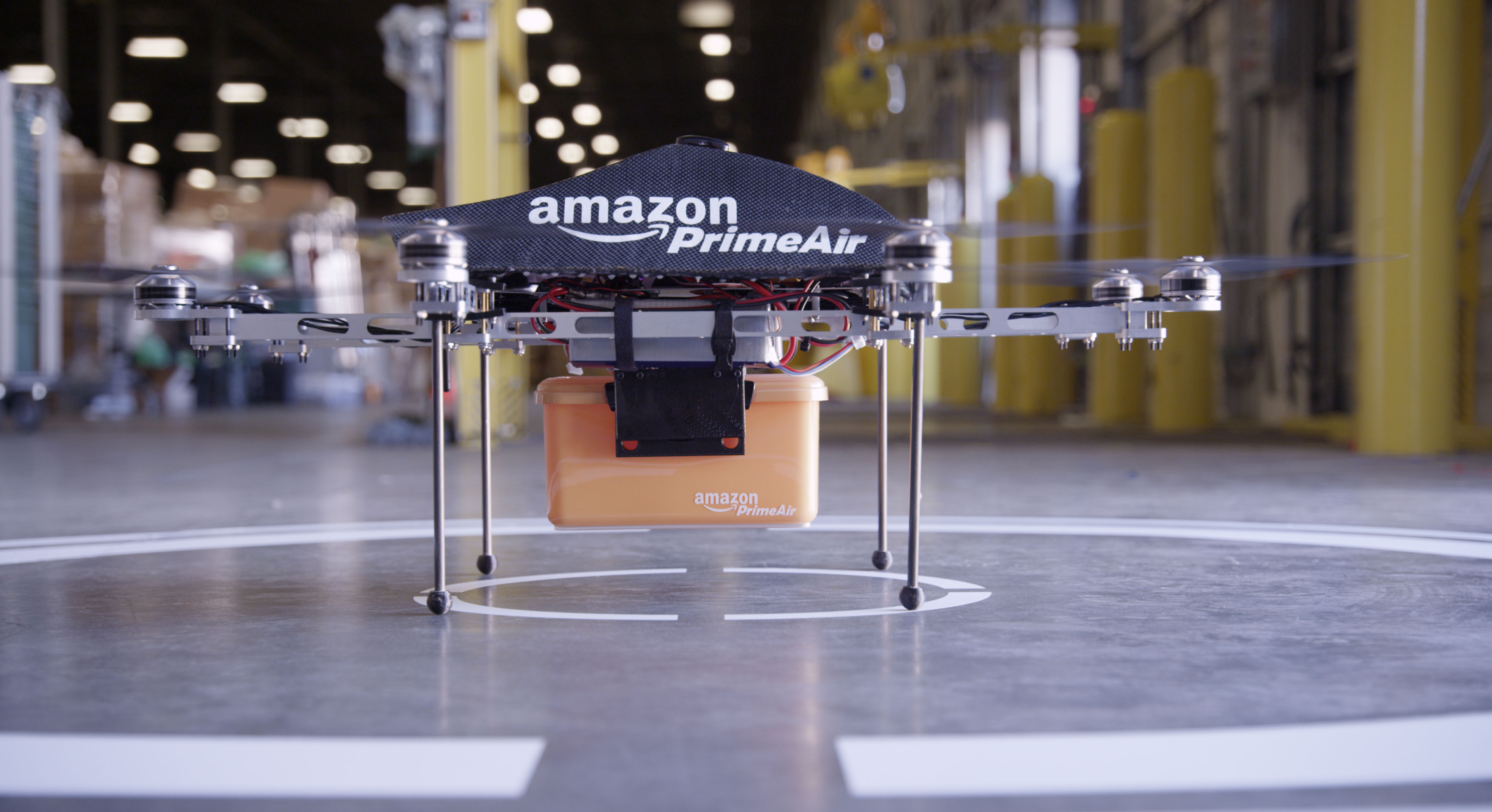 No, Jeff Bezos hasn't launched an airline subsidiary under the banner of the online retail giant Amazon. Amazon Prime Air is a new service that Amazon is planning to launch as early as possible. Amazon as a company has taken numerous steps towards the automation of facilities, from product procurement to dispatch and delivery. They have taken absolute measures to ensure quick delivery of orders to all feasible places in a day, and they are working hard to extend these services to newer regions as well. This was one commendable feat achieved by Amazon. But who says there isn't a scope for improvement?
The Purpose of Amazon Prime Air
What is Amazon Prime Air? We draw the curtains off Amazon's ambitious 30 minute delivery plan that will at first sound too farfetched. Amazon Prime Air ensures delivery of your orders within a span of 30 minutes by the year 2015, isn't that exciting? As marvelous as the plan sounds, we have this tendency to get into the details. And why not, that's where our quadcopters come into place. The trick here is that Amazon has offered to use quadcopters to do the deliveries. Yes, the new smartphone you ordered will be ferried by a quadcopter to your address. Welcome to the World of the Future; Amazon Prime Air. Well, the idea seems pretty reasonable as hundreds of millions of dollars are regularly spent by Amazon in logistics and delivery mechanisms.
This is an economical way that will save human effort on such non-productive activities that can be channelized by the company somewhere else. For consumers, there is no doubt that Amazon Prime Air will be a blessing, and their throne as the king of the market will be reinforced. As fantastic as this sounds, we do not believe in things on their face value, such is the review business. When we tried to imagine an army of quad copters flying over the city of Manhattan to their respective addresses, the vision became clear like never before. When such an army will be flying at minimal heights, we cannot ignore the fact that they have to clear the to-be-stringent FAA guidelines. With a well-connected corporate lobby, assuming Amazon will be able to do this, we still find many issues Amazon Prime Air needs to take care off.
How Secure Are The Drones of Amazon Prime Air?
When we see such drones flying over our skies, the common man will marvel at the advancement in technology, but what will the crazier people do? Make it a point to shoot them down. There are many easy ways to do that, but we don't know anything about them. Also, what happens when an Amazon drone drops your package in your neighborhood, are you sure you will be able to reach there in time before the naughty kid from the barracks swipes your order away? The Amazon Prime Air service might be able to work in rural areas where such nuisance is unwelcome. But then, we cannot expect Amazon Fulfillment Centers to come up in rural areas, can we? Amazon Prime Air might be the future of online retail, but for now, it seems too good to be true.